10 Practical Ways To Improve Productivity While Working From Home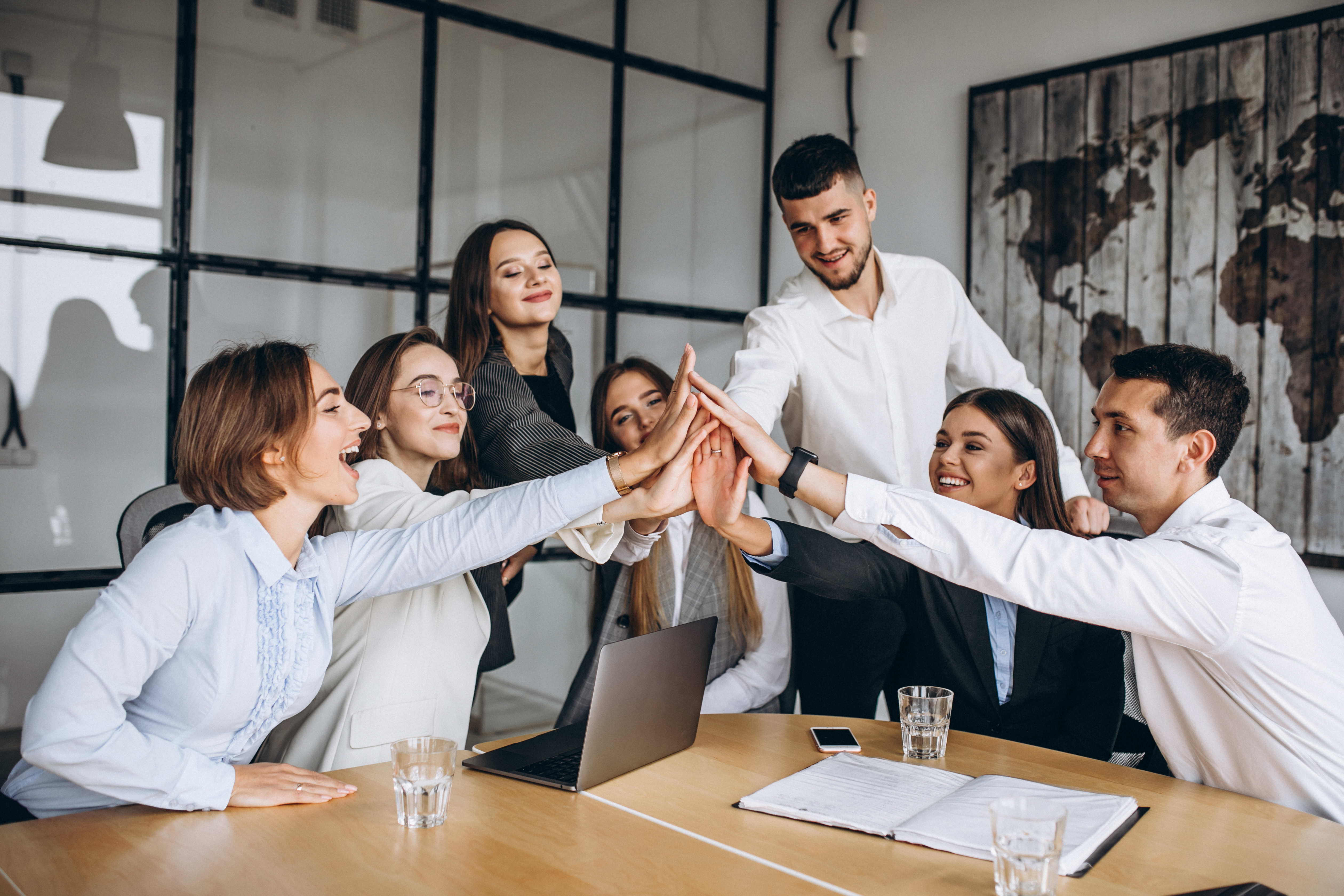 Working from home can be new to some, but it's going to be the new way businesses are going to start operating from here on. For those who are new to this method of working, these 10 practices will help you improve productivity by 3X while working from home.
Starting with a little history of Microsoft Teams, it was launch on March 2017 in 25 different languages as a chat-based workspace in Office 365, not long after that same year June 2017 Teams for Education was launch and 3 months later in September 2017 Teams debut Ai-powered video meetings and calling. Seeing how much potential it has and to get more people to use it, in July 2018 a free version of teams was made available to the market and seeing how effective the system was they added the new Firstline capability to it in January 2019. After just 3 years since the launch, Teams is now available in 53 different languages and across 181 with usage exceeding 44 million daily active users and growing.
If you're wondering how you can use Teams in your business? the basic system allows you to:
Transform workplace collaboration.
Streamline business processes.
Connect everyone on a single platform.
Provide enterprise grade security & compliance.
Working from home can sometimes seem less productive, but if you have the right system in place, you're on your way to create a more positive mindset towards a more productive future, Here are 7 benefits that you'll attain via Microsoft Teams.
By having one centralized hub, you will be able view your chat conversations, documents, calendar meetings, make calls and app integrations all on one view.
It allows you the flexibility to create and manage user groups and integrate your Calendar and OneDrive files storage on it.
It gives you the flexibility to integrate external services like Slack, Zoom, Trello, Atlassian, Asana, Jira, Zendesk, etc.
Its seamless application allows you to connect through your mobile via a mobile Teams app.
It give you an enterprise grade security and compliance so that you won't have to worry about your data, cause you have full control over it, and Microsoft does not use your data for anything else and they do not mind data that you store in your emails and chat unlike other apps and system.
It has a wide range of 3rd party apps that you can integrate with the system
It's FREE for all personal use and existing office 365 users, which means you can invite your family and friends to come on to have a video call or a chat on it for free.
10 Practical ways Teams can increase your productivity by 3X while working from home.
Humans are creatures of habits; the results are not instantaneous keeping to a routine and By Following there 10 best practices daily you'll be able to increase your productivity by 3x while you work from home.
1. Daily Huddles Or Meetings
You don't have to be in the same room for you to run your meetings, you can be in your car at home or in another room. Now with Teams it's easy to schedule your meeting, by using the calendar function on Teams you can see the availability of your members and invite them to join. Daily huddle meeting is best practice in order to catch up with your team to see how much progress everyone has made and to iron out issues and processes together. It's also useful when you're stuck at home and need human interaction with the outside world.
2.

Chat Functions Between Teammates.
When you know that Microsoft Teams does not mine data, you're assured that your chat is safe and secure on Teams, no more pesky advertisement popping up on your social media feeds and spam emails. It's also good to practice using Teams chat in your busy schedule, you'll never know when you're going to miss out on something. This way you can always go back to the chat and refer to items that you might have missed out. Having a copy of what you've discussed handy, is an effective way of taking notes. It's similar to WhatsApp chats, but you can have topic specific threads, so you don't get lost in the conversation.
3.

Integrating Teams Calendar With Outlook And Organizing A Virtual Meeting.
Integrating Teams Calendar with Outlook will allow you to send out an invitation to your team members seamlessly and allowing you to eliminate the process of calling your team members individually for a virtual meeting. The system will also send out a reminder before the meeting so that you and your members won't have to worry about missing it.
4.

Edit And Share Folders/Files Via Teams Instead Of OneDrive.
On Teams you can now create a workgroup that is for your department and share files on it, this file can be accessed by you and your team members from anywhere and on any device. Eliminating the problem of asking for a file to be sent via email or OneDrive. It also saves you the hassle of caring around a hard disk or a thumb drive.
5.

Work And Collaborate Concurrently.
Have you had a problem of working on a proposal with a teammate and rushing for datelines? I bet we all do. Now with teams you can open that office file (Excel, Power point, word) together at different locations and work on that same file at the same time, how awesome is that.
6.

Make Voice/Video Calls To Internal And External Users.
Here's a scenario where you're working on a file and want to discuss about it with your team member or perhaps your customer, and your phone's not right next to you at the moment, or worried about that expensive phone bill, well that where this feature come in handy, make calls or video calls through Teams. It just needs a stable internet connection.
7.

Integrate Microsoft Planner To Track The Task/Projects Status.
Planning and tracking your task and project status can be challenging when it comes to working out of the office, that's where Microsoft planner come in handy, you can now plan your task and creating a ticket via Microsoft planner you are now able to track your teams progress and status with ease.
8.

Integrate Microsoft Forms And Surveys, Collect The Response And Quick Polls.
Microsoft Forms and surveys allows you to create specific forms that you can use for specific task such as surveys, poles, invitation and others. You no longer need to print, saving paper and cost, just send it via email or any messaging app. You no longer need to spend countless hours doing data entry once you get feedback. All these processes are eliminated with automation, all the response will automatically be saved on an Excel sheet for easy reference. With PowerAutomate, you're even able to automate responses and actions based on entries made to that Excel sheet.
9.

Host Webinars And Make Zoom Conference Calls From Teams.
How do you continue to engage with your customers while working from home? Team has the capability to host webinars and accept/make Zoom conference calls. Eliminating the need to rent a hall and save you on cost to rent equipment to run a conference, you can now bring your conference to a maximum of 10,000 attendees live in their living room via Teams. Taking questions via the chat box or even allowing your viewers to ask questions live. It also eliminates the need to install Zoom as a separate app on your phone or PC to receive a Zoom call.
10.

Teams Usage Report.
With your whole team on Teams, access the usage report of all your member and have a better understanding on how productive they are. This is how we came to realize our productivity went up by 3x by using Teams.
Work is now no longer about going to the office and doing a 9-5. It is about productivity and accessibility. With all the technology that we have with us, we no longer have to leave our house in order to close a sale or arrange for a meeting. All this is made possible with the tools made available. There's no excuse why we are not able to deliver results by following these simple 10 practices to see positive outcomes.
If you're not already on Microsoft Office 365 Teams, don't hesitate to reach out, we'll be glad to help you out with your needs.