Want To Scale Your Support Team? Your 7 Common Questions, Answered.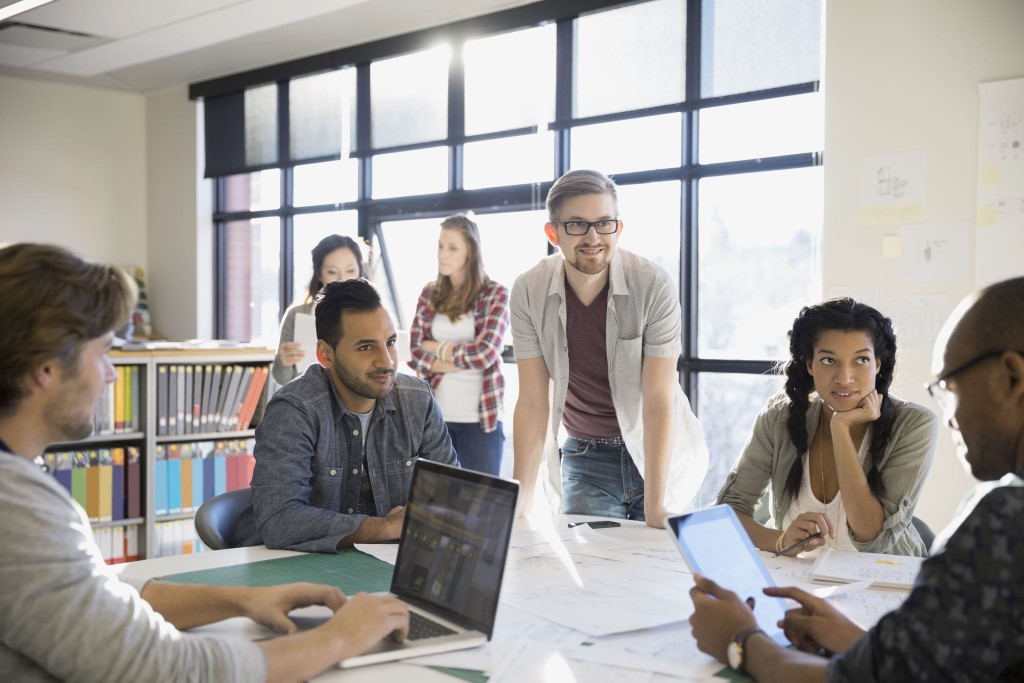 As a small and medium enterprise (SME) owner, you have been collecting your customer's information and responding to requests with a patchwork system of multiple tools, yet at the same time, you find yourself wasting more time, missing requests, and losing precious sales, which doesn't look too great to your potential and existing customers. These workarounds and stopgaps simply do not scale.
Just like other parts of your life, as your business matures, so does the need for your technology to mature together. Continue reading as we talk about how a customer service software can help you scale your support team for sustainable growth and more promising long-term success.
We will be discussing the following commonly asked questions:
How do you know when you need a customer service software solution?

What's

the best way to categorize incoming requests?

Does every organisation need a knowledge base?

How do you know when to hire more support agents?

At what point should you hire a full-time administrator?

How do you know when you need to add more support channels?

Should your agents be generalists, or should they specialize?
1. How do you know when you need a customer service software solution?
Say you have a dedicated staff or team who primarily responds to customer emails, and you have encountered the aforementioned issues, do consider a customer email management system as many startups begin with using Outlook or Gmail to manage this matter, but unsure if they must upgrade their system. With a customer email management system, you will reap the following benefits:
Consolidating everything agents need in a single workspace

Surfacing

customer context

that results in speedier resolutions and happier customers

Facilitating easier

collaboration

among team members
Capturing actionable

data

that can guide your CX strategy
2.What's
the best way to categorise incoming requests?
Ticket fields give you the advantage of solving tickets with lesser effort, according to Don Newton, an Associate Services Consultant at Zendesk. With ticket fields, you can collect the right information on the product or request category via web form, and that might just be a key factor in whether more staff is required or otherwise. There are three (3) categories of ticket field purposes, namely:


Routing — Ensuring the request gets to the right team member
Resolution — Capturing information that is necessary to resolve the issue

Reporting — Classifying the issue for reporting purposes
3. Does every organisation need a knowledge base?
Every organisation doesn't need to have a knowledge base, however, that depends on the volume of requests made and the complexity of your product. If you have a small and steady stream of income, a regular Frequently Asked Question (FAQ) page on your website would suffice as long as there are email templates to collect requests, which eases your support team's workload. If you are keen in expanding your business, implementing a knowledge management system would be highly beneficial.
When it comes to the complexity of your product, it varies if you are selling a product with highly technical knowledge involved, for example, PC hardware, or a more straightforward product, such as shoes where customers would only ask a few simple questions on matters of sizing, shipping, and returns. With the example of PC hardware as your product, you would easily be able to share information pertaining to the specifications and its compatibility with other PC hardware parts.
4. How do you know when you need to hire more support agents?
A convenient way to assess your organisation's need for more support agents would depend on whether you are achieving your target based on these three factors with a help desk metric, i.e. response time, handle time, and customer satisfaction score (CSAT) with your industry's benchmarks. If you are not achieving your desired targets, consider these issues:
Are you seeing an increase in ticket volume?
Do you have an inefficient workflow?

Is there a knowledge gap on your team?



If you are facing an increased volume of tickets, you probably want to hire more agents. If it involves redundant process or clunky workflow, look into streamlining or automating your processes to enhance performance. With Zendesk Support Suite, you can prioritise incoming requests of certain targets that you want to meet and managing your target achievement's timeline. Besides that, if your agents lack knowledge in the product and the industry, view your agent training and see if more resources are needed to assist their learning journey.
5. At what point should you hire a full-time administrator?
It would be wise for you to consider hiring a full-time administrator if your company is looking to expand and you need someone to manage the daily operations, perform system maintenance, and flag possible issues. There is no hard-and-fast rule, according to Newton, but he advises that if you have more than 10 agents, a possible conversation will help. Another factor to also take into account is the changing need of your support team, especially when you plan to regularly build and test new workflows, and with a full-time administrator to oversee the development of new configurations and monitor its success.
It must be noted too that as you are allocating your staffing and resources when it comes to granting permission and changing account settings, it will most likely fall onto someone's lap.
6. How do you know when you need to add more support channels?
Your customers would be delighted when they are able to contact your support team with an Omnichannel experience. What that means is that they can choose between channel options, be it via email, call, instant messaging, or through social media comments. Before you decide to implement a new channel, you should evaluate if you can maintain quality whilst properly staffing it. Imagine a scenario where you are using a live chat channel and it requires a real-time back-and-forth with customers, compared to emails, you do not have to immediately respond to it. This is when the benefit of adding chat agents to handle multiple chats simultaneously can be reaped from, potentially raise your company's return of investment. Check out these latest live chat best practices that many organisations have implemented in light of Covid-19.
7. Should your agents be generalists, or should they specialize in certain channels?
According to Newton, compared to a specialist, a generalist tends to be more versatile, therefore it would be wise to consider training your agents on each service channel so you can be sharper in your staffing. In event of an escalation in chat requests, it will be more convenient for you to direct agents to keep up with the demand. Furthermore, mixing up your channel coverage will give your agents the opportunity to improve their customer service skills in a variety of contexts while avoiding channel fatigue.
However, specialisation can be very helpful in a niche area, and this is where Zendesk has a support team that receives additional training to handle social media requests that can act swiftly in a humourous manner.
EVERY ORGANISATION IS DIFFERENT
We understand that there are many factors to consider when scaling your team, hence giving them the best tools for their job and supporting them in their work should be one of them. Every organisation is indeed different and your needs will surely change according to time. With the right technology, your company will easily adapt and grow no matter where you are. Take your first step with us and get started now!
Story credit: Sarah Olson, Scaling your support team: 7 common questions, answered; https://www.zendesk.com/blog/scaling-support-team-common-questions-answered/?utm_source=linkedin&utm_medium=OrganicSocial&utm_campaign=OS_LI_AM_US_EN_A_All_AW_SP-scaling_CX_blog-Blog-All-Boosted-OrganicBoosting--NoEX_T3_A_H&utm_term=&utm_content=Blog__