Unforgettable Adventure: Our Company Trip to Desaru Coast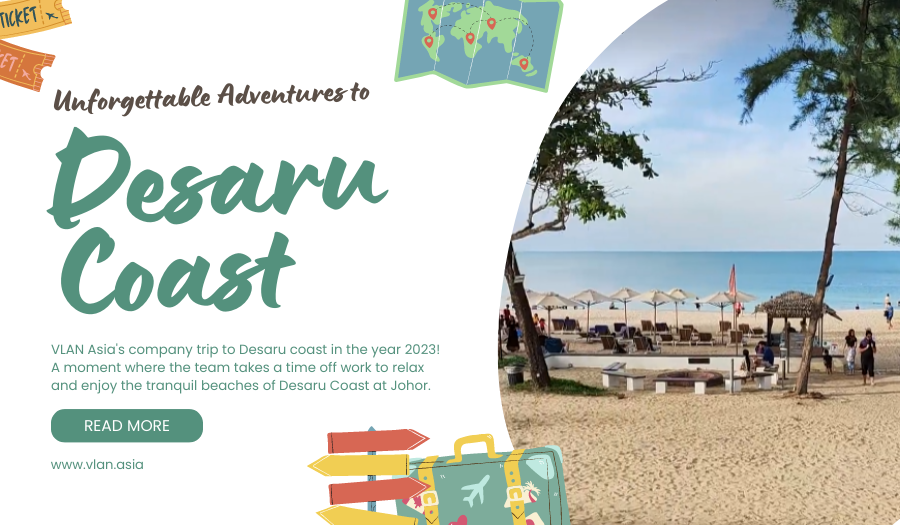 The company trip took the team out the stunning Hard Rock Desaru Cost Hotel, a place where 'luxury' meets rock 'n' roll. Nestled along Desaru Coast, this destination offered us a perfect blend of tranquillity, fun, and a unique rock-themed experience.

The Rocking Experience at the Hotel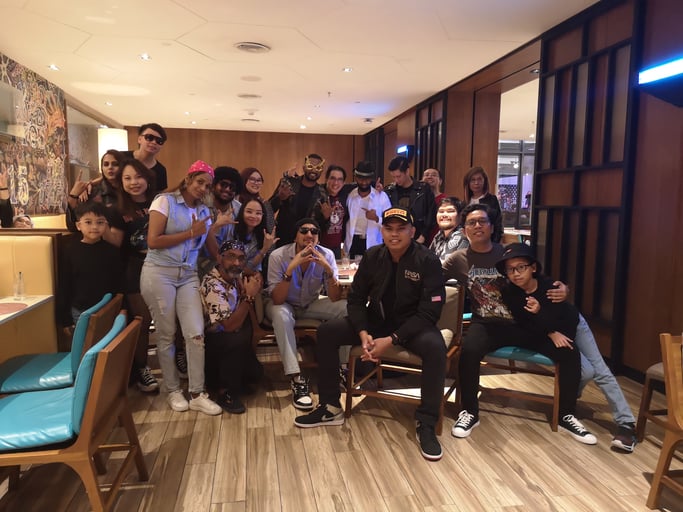 At the Hard Rock Desaru Coast Hotel, we discovered a haven of entertainment and excitement. The hotel's band performance provided us with an electrifying live music experience, turning evenings into memorable rock concerts. We danced, sang along, and felt the rhythm of the music, creating unforgettable memories together.
After arriving at the hotel, the team enjoyed a relaxing and refreshing time at the hotel after their arrival. They had drinks by the pool and shared meaningful conversations with each other. Later some futsal enthusiasts joined a friendly football match using the hotel's football field.

Embracing the "Rock" theme
To add the extra touch to our company trip, our organisers decided to have a rock-themed dinner at Hard Rock Desaru Hotel. The dress code for the evening was to wear Rock Star Chic and our team members embraced the theme with enthusiasm. As we gathered and indulge for dinner, we were in awe by the creativity and style displayed.
We also added a thrilling twist on that night and had the "5-Sec Action Challenge". Each participant has 5 seconds to perform a creative and entertaining action in front of our company employee. After all, 5-Sec performance, we voted for the winners based on creativity and entertainment.
Desaru's Allure
Desaru Coast in Johor is a Malaysian fishing village known for their tranquil sandy beaches, luxurious hotels, turquoise sandy beaches, and other exciting array of activities. From beaches to water park, Desaru coast has something to offer for everyone. As a few of VLAN Asia staff explored the area, they were captivated by sandy beaches and crystal-clear waters, making it an ideal spot to relax and enjoy the view.
VLAN-ders Voices!
"Closing off our financial year with a splash! Not everything should be about work, we need to have some fun too!" Lance
"It was a very fun and exciting trip which made me feel more motivated. I believe we should have more of it as a team building session." Vinoth
"The dress-up event was the trip's highlight, as everyone enthusiastically participated and showcased a different, fun side of themselves. It provided an excellent opportunity for team bonding, laughter, and a unique glimpse into our colleague's personalities beyond the workplace." Christy
"It could never be greater experience of FUN than this. Firm believer of it doesn't matter the Place we go but all that matters is the People we are with." Surin
Acknowledgements
We would like to extend our sincere gratitude to Khalis, our Marketing Manager and Christy our Customer Success Manager for meticulously planning this adventurous and fun trip for everyone to enjoy. Whether it is to lay back and relax or to enjoy musical performance, everyone had a fun experience.
Conclusion
Our company trip to Hard Rock Desaru Coast Hotel was a perfect blend of relaxation, adventure, and music-infused fun. From the serene beaches and exciting water park to the energetic live performances and rock-themed ambiance, every moment was filled with joy and togetherness.
For more VLAN Asia updates, head over to our blog to find out more!