Start with One: A Step into Tech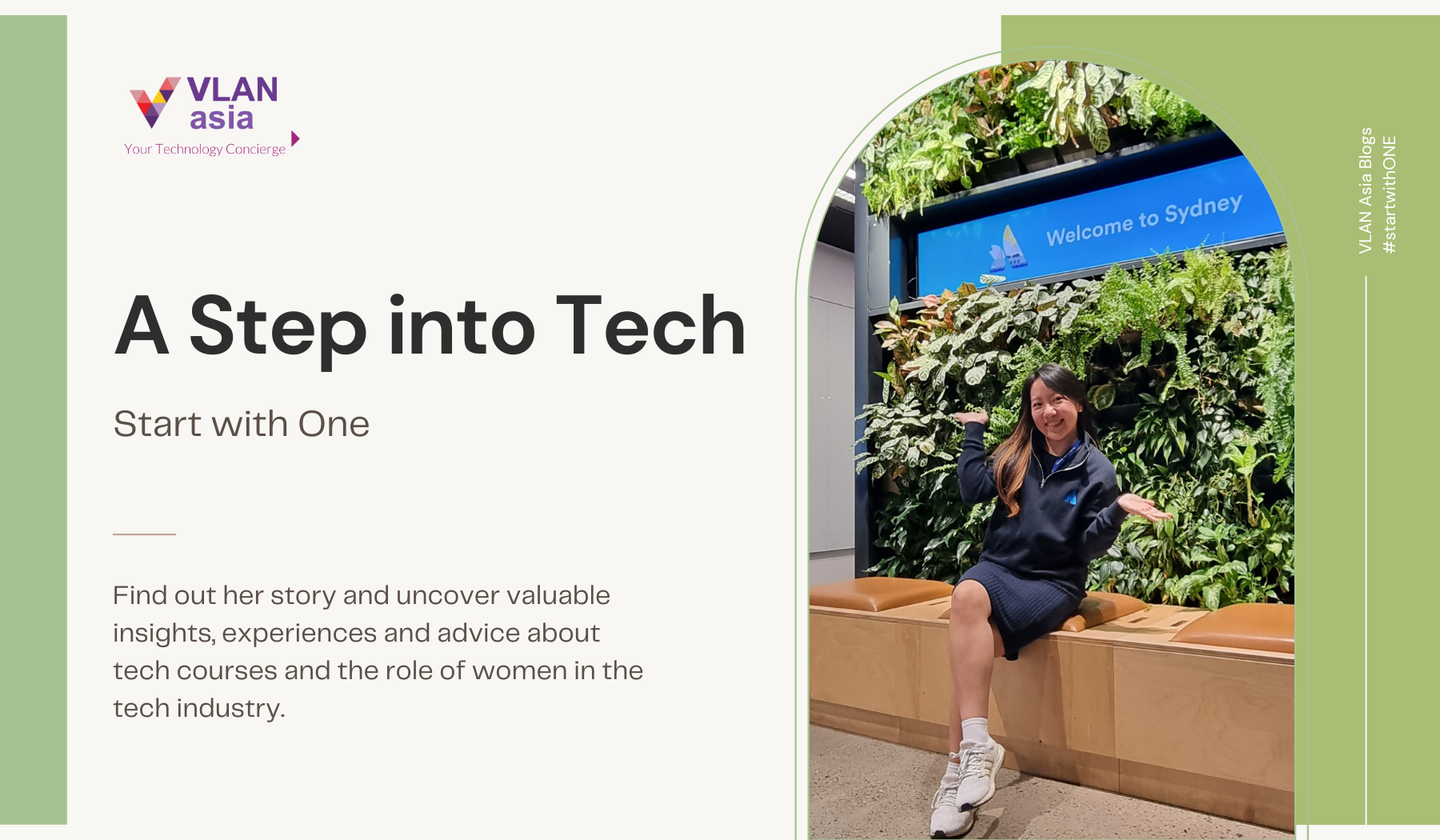 A new year is a blank slate, we VLAN Asia are excited to champion a new initiative with the hashtag #startwithONE. The initiative requires you to take your first step towards your goal which is often the most difficult part of a new year's resolution. We recommend setting small and attainable objectives and cultivating this into a habit that will eventually work towards achieving your goal. In conjunction with #startwithONE initiative, VLAN Asia would like to kick start this month's featured article about Lilian Toh who made a career change to the tech industry as a programmer.

Lilian came out of a collaborative effort between TechSprint and The Asia Foundation. TechSprint is Malaysia's first women-only coding school, which provides a safe learning environment to learn tech-related skills and connect with other women in the tech industry. The school offers bootcamps in partnership with CodeOp Spain, which is an international coding school for women based in Barcelona, Spain. TechSprint aims to increase the number of women in Technology in Malaysia by providing the industry with highly skilled, smart, and talented women because of their world-class technology programmes. TechSprint offers both short courses and longer bootcamps to gain marketable skill sets to help kickstart and accelerator their career in technology.

What made you pivot in the tech industry?
"My journey into the tech industry began in my previous career in real estate development. Influenced by my parents, who were real estate investors, I naturally gravitated towards a Bachelor's degree in finance, accounting, and management and eventually a career in property. However, it was my participation in internal hackathons at my previous job in the property department of a bank that sparked my interest in tech. With the encouragement of a self-taught software developer housemate, I began learning front-end development on my own."
How did you make the transition?
"When the Covid-19 pandemic hit, I found myself in the market for tech roles but was unable to find any. This led me to search for Master's programs in tech, which is how I discovered TechSprint and their Full-Stack Development Bootcamp specifically for women. The commitment and dedication of the founders, mentors, instructors, and coordinators at TechSprint really stood out to me and motivated me to succeed."
What was your entry point into the industry?
"After completing the program, I felt much more confident in my ability to build a full-stack app from scratch and articulate and communicate my work effectively. My first opportunity in tech as a software developer was at Vlan Asia, where I was exposed to a variety of projects and received support for training and development. They played a pivotal role in my journey as a software developer."
How was your experience there?
"One of the things that struck me the most during my time at Vlan Asia was the leadership and culture. The team at Vlan Asia was incredibly supportive, caring, and willing to take risks, which allowed me to learn and grow as a developer. Being exposed to various types of projects gave me the opportunity to learn more about my skillset and what I needed to do to further hone my skills. Vlan Asia also provided ample support for employee enablement, training, and development.
Looking back, I realize that I could have taken the plunge into tech sooner. Prior to enrolling in TechSprint, I was already learning HTML, CSS, and Javascript on my own for over a year. However, the Covid-19 pandemic and the adoption of remote work arrangements ended up accelerating my decision to move into tech."
How do you see yourself, looking at the future?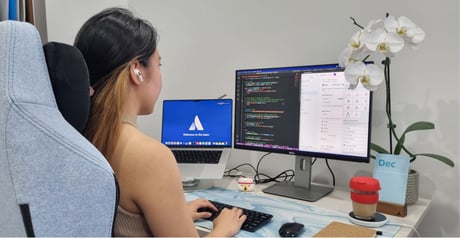 "Now as a Solutions Engineer at Atlassian, I am continuously learning and growing in my role. The culture at Atlassian values transparency, inclusivity, and collaboration, which has been a great fit for me. Overall, my experience in tech has been a rewarding and exciting one, and I am grateful for the opportunities and support I have received along the way.
My advice to other people thinking about moving into tech? As cheesy as it may sound, be confident in yourself. Having worked in tech for close to 2 years, I learnt there can be more than one solution to a problem, so learn to embrace your unique ideas and authentic self even if it draws a contrasting view from others."
Making a career change in the technology industry can be difficult but rewarding. The tech industry is constantly evolving and offers a wide range of job opportunities, making it a great choice for people with diverse skills and interests. With the right preparation, determination, and strong desire to learn, such as Lilian's, it is possible to make a successful career change into the tech industry.