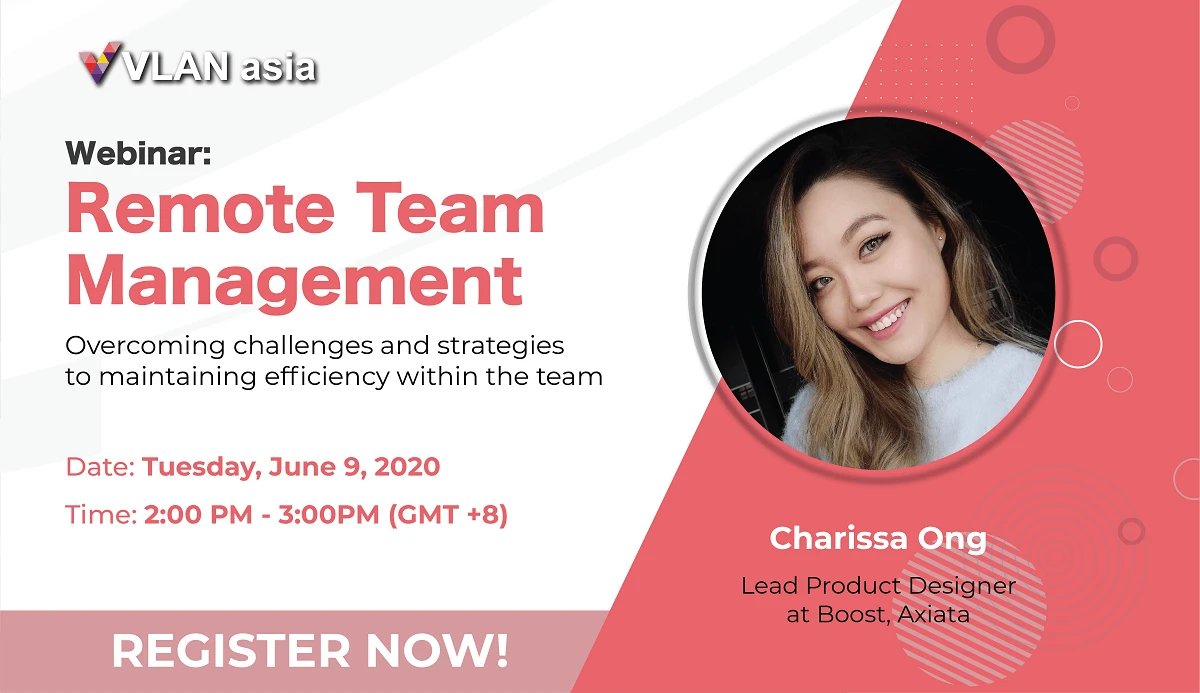 With some businesses reopening and many still working from home, how do companies communicate and collaborate effectively to get things back on track?
Managing a team remotely is challenging especially if you're new to remote working, that is why its good to hear from people that have already been working remotely and managing a team to understand and Learn how to manage your teams efficiently at all times!
Charissa Ong is a lead product designer at Boost Axiata, and she has managing a team remotely, she shares how we can accelerate our remote team management to a future new normal.
Working with 30 different stake holders its not easy as she has to manage expectations of the stake holders as well as her team. She is also in charge of creating and curating content, training, managing new designers are also part of her job.
Some tips that she share on managing your team is to keep our team structured, know your team. Understand each individual who is working on your team,
#communication #motivation #sales #entrepreneur #teams #customerexperience #team #zendesk #microsoft #o365 #vlanasia #corona #covid19 #nCov19 #lockdown #businesscontinuityplan #business #workfromhome #coronavirus #keepsafeandcarryon #webinar #office365 #azure