Netsuite The Path to Listing: Insider Insights for Malaysian Boards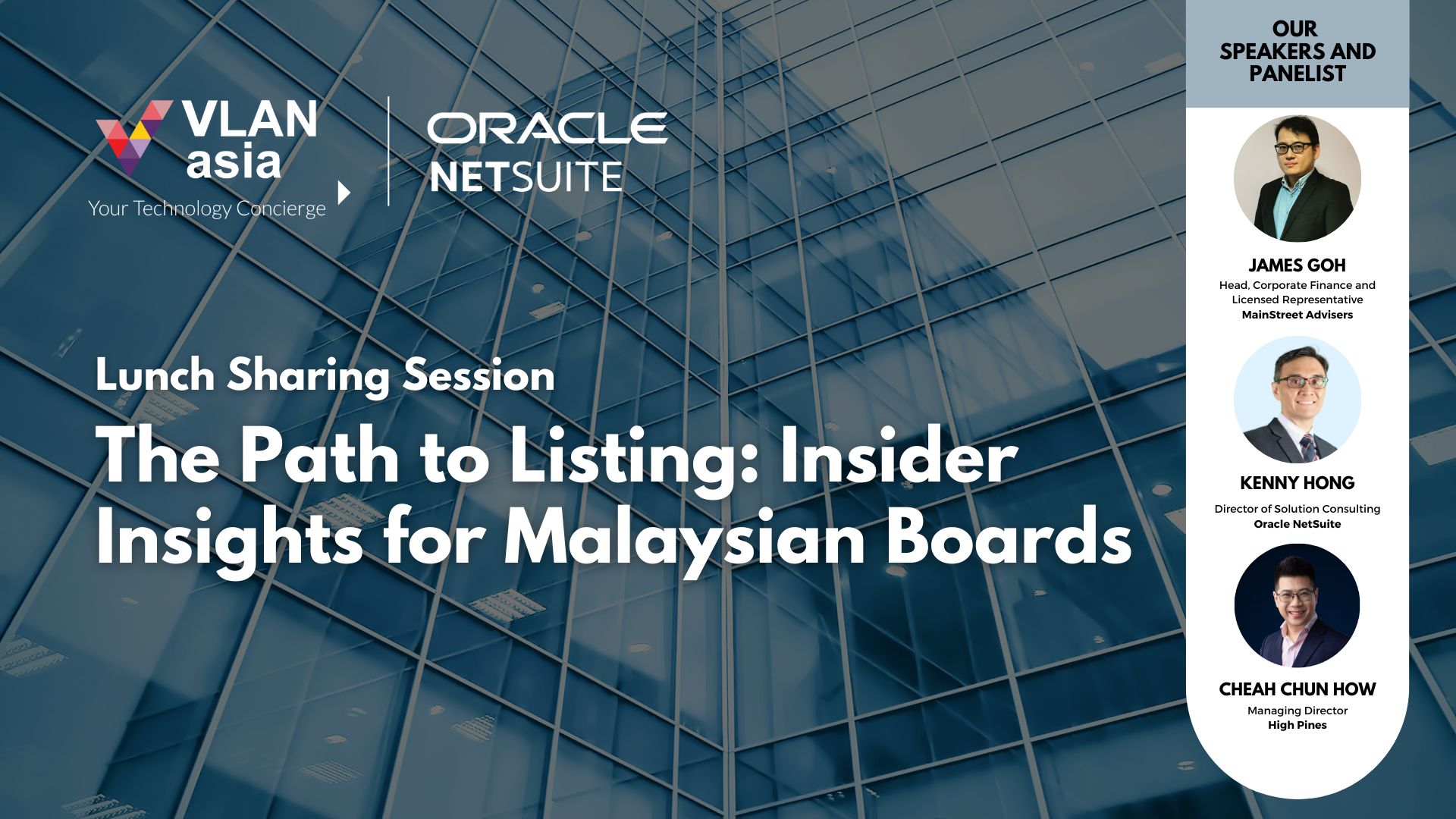 On 8th June 2023, VLAN Asia, a prominent IT solutions provider, organised an enlightening event titled "Netsuite: The Path to Listing" at the Sheraton PJ Hotel. The purpose of this event was to educate and prepare companies in Malaysia for the process of listing their organisations. During the event, crucial aspects such as IPO and key concepts like quantitative assessment and corporate governance were discussed, providing attendees with valuable insights.

Harnessing Oracle Netsuite Financial Software for Success
One of the key highlights of the event was the role financial software, specifically Netsuite, can play in facilitating a smooth listing process. Netsuite is a comprehensive suite of applications encompassing accounting, finance, CRM, e-commerce, and more. By leveraging Netsuite, businesses can consolidate their financial statements and streamline their operations within a single platform.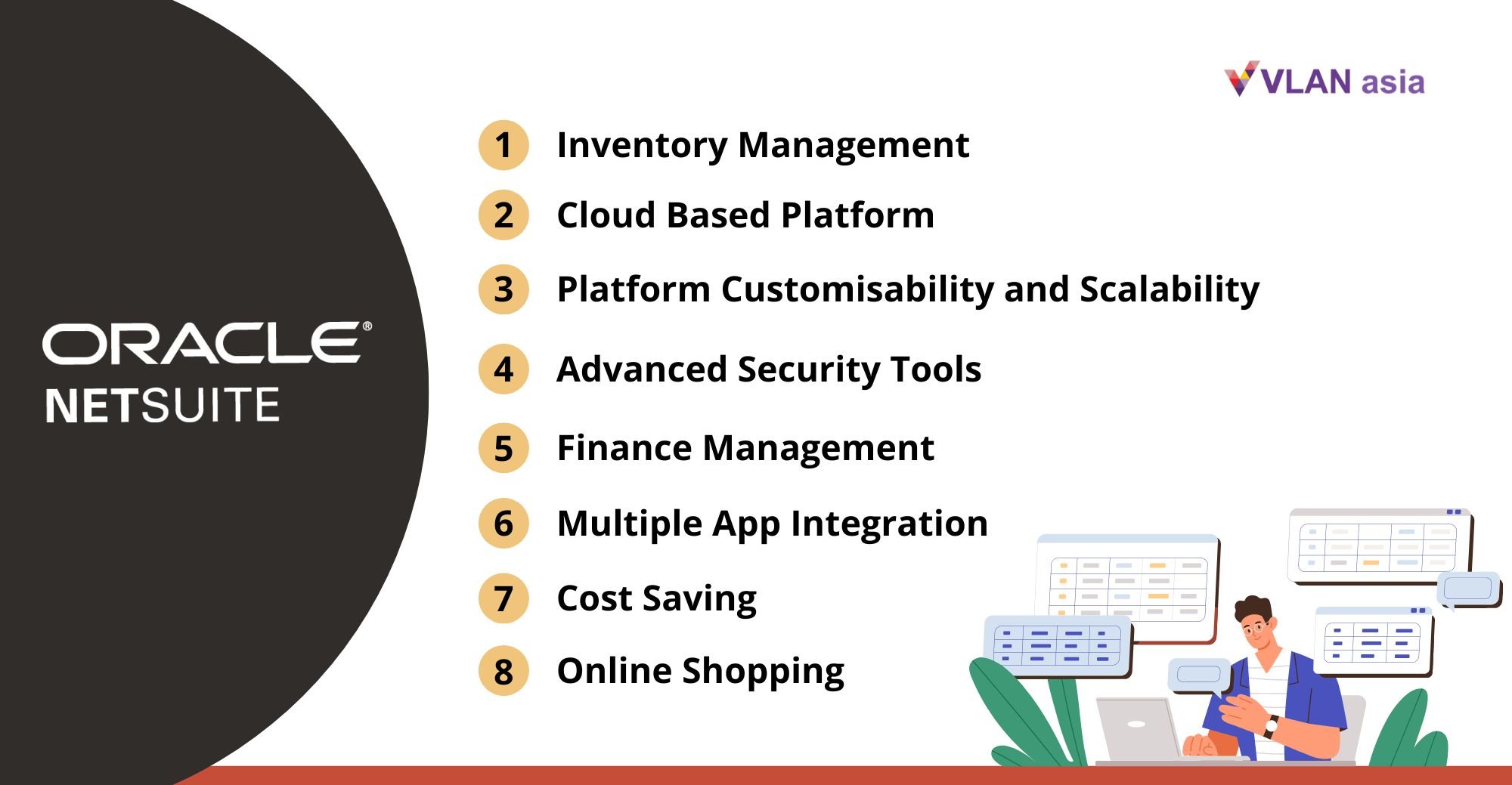 Real-time Data and Analytics
Netsuite offers real-time data and analytics capabilities, empowering companies to gain deeper insights into their financials, sales performance, and more. This access to timely and accurate information allows businesses to make informed decisions and respond swiftly to market demands. Moreover, as a cloud-based ERP system, Netsuite enables remote access to critical documents for approval and review, enhancing operational efficiency and saving valuable time.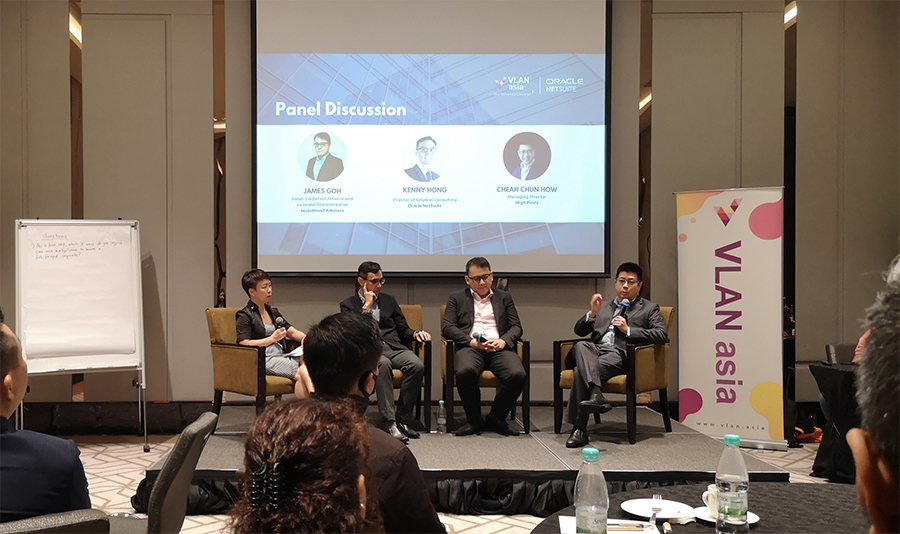 Panellist Session, Insights from Experts
Following the presentations on IPO and Netsuite financial software, a panellist session brought together speakers with backgrounds in accounting and business ownership. This session shed light on the benefits of digital transformation in the realm of finance.
Noteworthy points from the panelists included:
Streamlining Approval Processes: Cloud technology allows remote approval of purchase orders, facilitating a smoother workflow and reducing bureaucratic delays.
The Role of a CFO: As businesses grow, CFOs often face challenges in keeping up with transactional demands. Implementing robust financial software systems helps ensure vital information is readily available for government compliance and reporting purposes.
Automation and Best Practices: Financial software systems automate processes and generate essential reports. It is advisable to adopt industry-leading practices rather than clinging to outdated methods to optimize financial operations.
Key Takeaways Of Netsuite The Path to Listing
The event concluded with essential takeaways for businesses aiming to pursue listing opportunities:
Start Early: Don't wait for the last moment to begin preparing for listing. Seize the opportunity to showcase your organization's significant role and be proactive in demonstrating value to stakeholders.
Embrace Technology: Stay ahead of the game by leveraging advanced systems and tools available today. Cloud-based financial software solutions like Netsuite can provide a competitive advantage, enabling seamless operations and strategic decision-making.
"Start early, don't wait, take the leadership and cease opportunity to showcase your organisation that you are playing a big role. Show this stakeholders. Be ahead of the game with systems available to you today"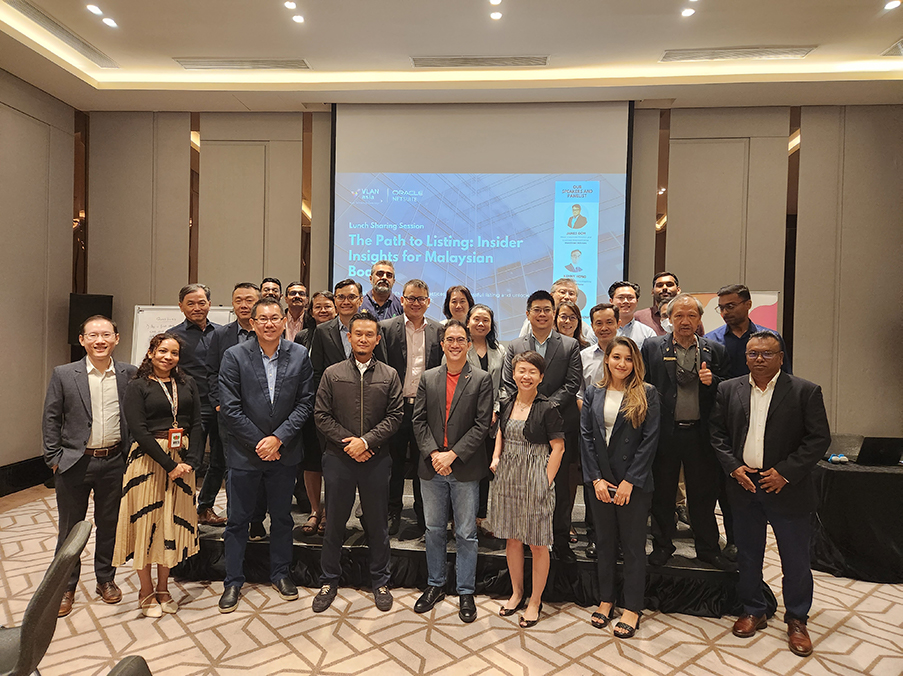 In summary, VLAN Asia's event "Netsuite: The Path to Listing" was a valuable platform that educated and prepared businesses for listing in Malaysia. By highlighting the benefits of financial software, particularly Netsuite, and featuring expert insights on digital transformation, attendees gained practical knowledge to navigate the complexities of the listing process successfully. With a proactive approach and the right systems in place, businesses can position themselves as industry leaders and thrive in the evolving marketplace.
At VLAN Asia, we understand the significance of efficient financial software solutions in preparing businesses for successful listings. As an experienced IT solutions provider, we offer comprehensive assistance with implementing Netsuite, empowering organisations to optimize their financial operations, gain real-time insights, and streamline processes.
Contact us today to learn more about how VLAN Asia can help your business embark on the path to listing.