Basketball Fans Experience A Game with Microsoft Teams' Together Mode.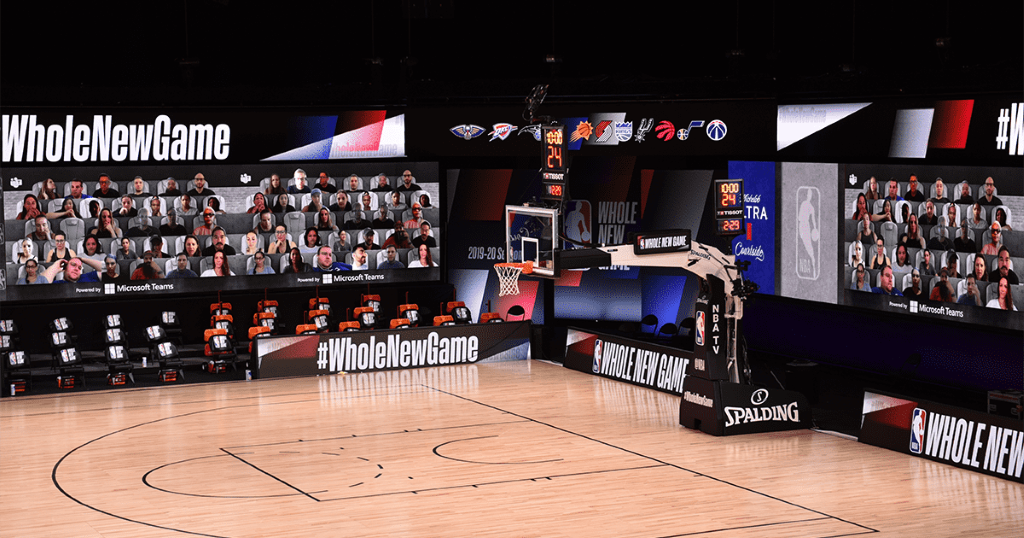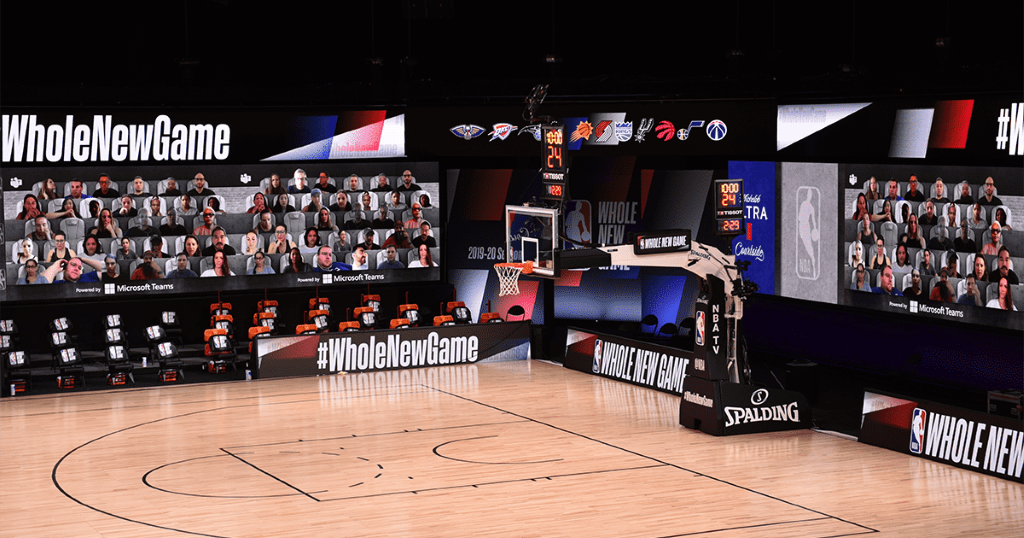 Image and Content Credit: Microsoft Inc - https://www-microsoft-com.cdn.ampproject.org/c/s/www.microsoft.com/en-us/microsoft-365/blog/2020/07/24/reimagining-teams-experience-basketball-microsoft-teams/amp/
Basketball games mean more than just a sports game. It is about the collective passion for the sport and a sense of belonging with the community that you can feel as basketball fans cheer on their favourite teams during the game. However, as the Covid-19 pandemic looms over the world, basketball fans are not able to attend their favorite NBA games like they used to, and this is when technology can step in to bridge that gap between NBA fans and the basketball teams they love.
NBA, as a pioneer in utilising technology to develop and enhance their contributions, jointly collaborated with Microsoft on a multi-year alliance to give their fans the experience of virtual attendance of basketball games on a platform that also offers personalised, live, and on-demand game broadcasts; historical video archives and unique insights for NBA fans, coaches and broadcasters.
The Together mode in Microsoft Teams will allow fans to be virtually present by using artificial intelligence technology that adopts the scientific principles of cognition and social perception to provide fans an immersive experience akin being physically in the basketball court. Besides that, the Together mode allows users to interact in a way that face-to-face eye contact does to register people's emotions as they react to the game in the arena, without jeopardizing health risks in the comfort of their own homes.
Furthermore, from 30th July 2020 onwards, NBA will be installing 17 LED TV screens across the three sides of the arena to represent the 300 over spectators at the "stand" with the Together mode on Teams. This gives both the players and fans an exchange of real-time energy and support from home to the arena, vice versa, especially during this critical time for us all. NBA has also announced more future digital enhancements in the arena and the broadcast of games to create a more immersive and communal viewing experience for fans during the 2019-20 NBA Restart at Orlando, Florida, USA.