MoU signing ceremony between Vlan Asia and Payroll Panda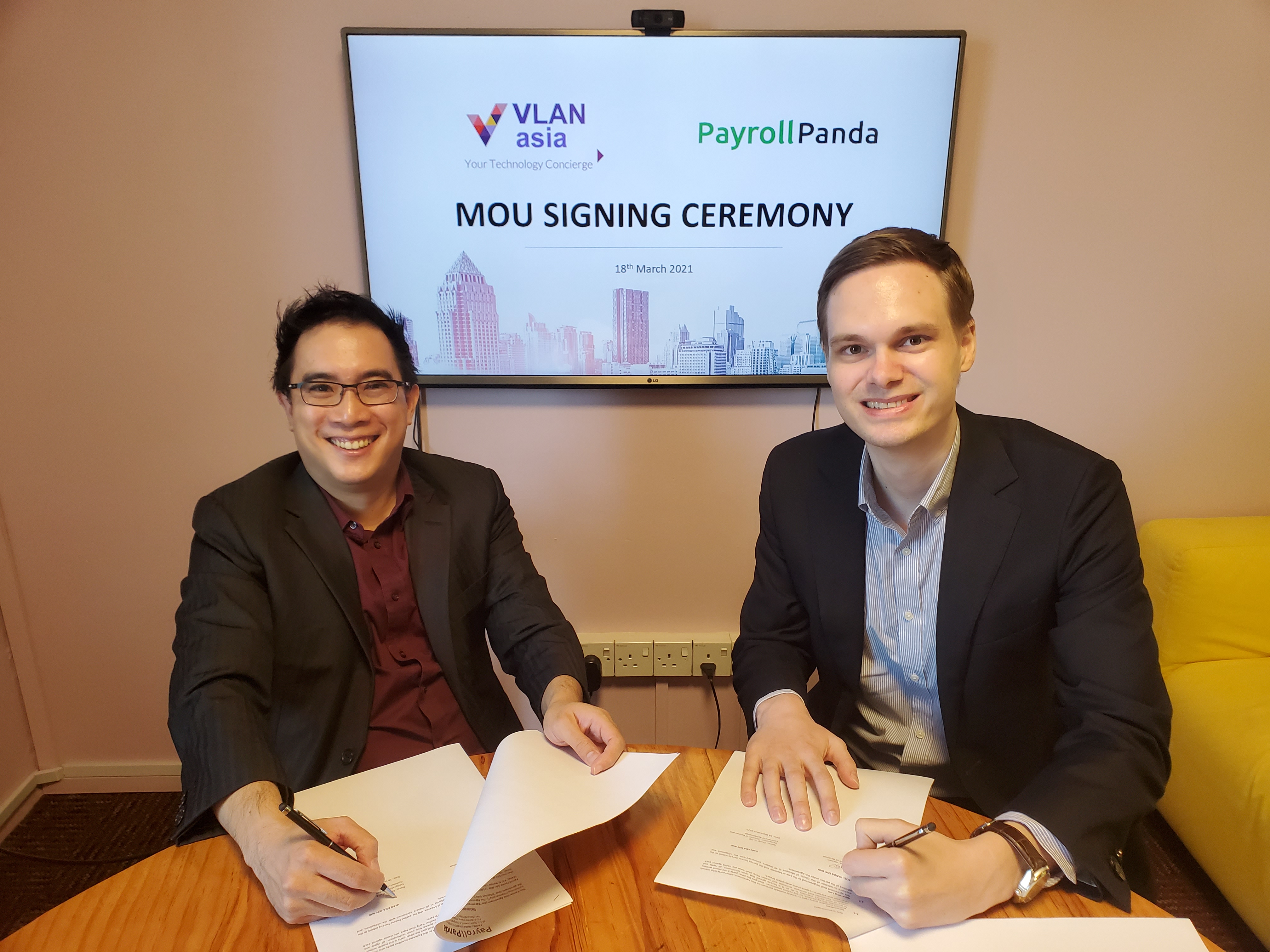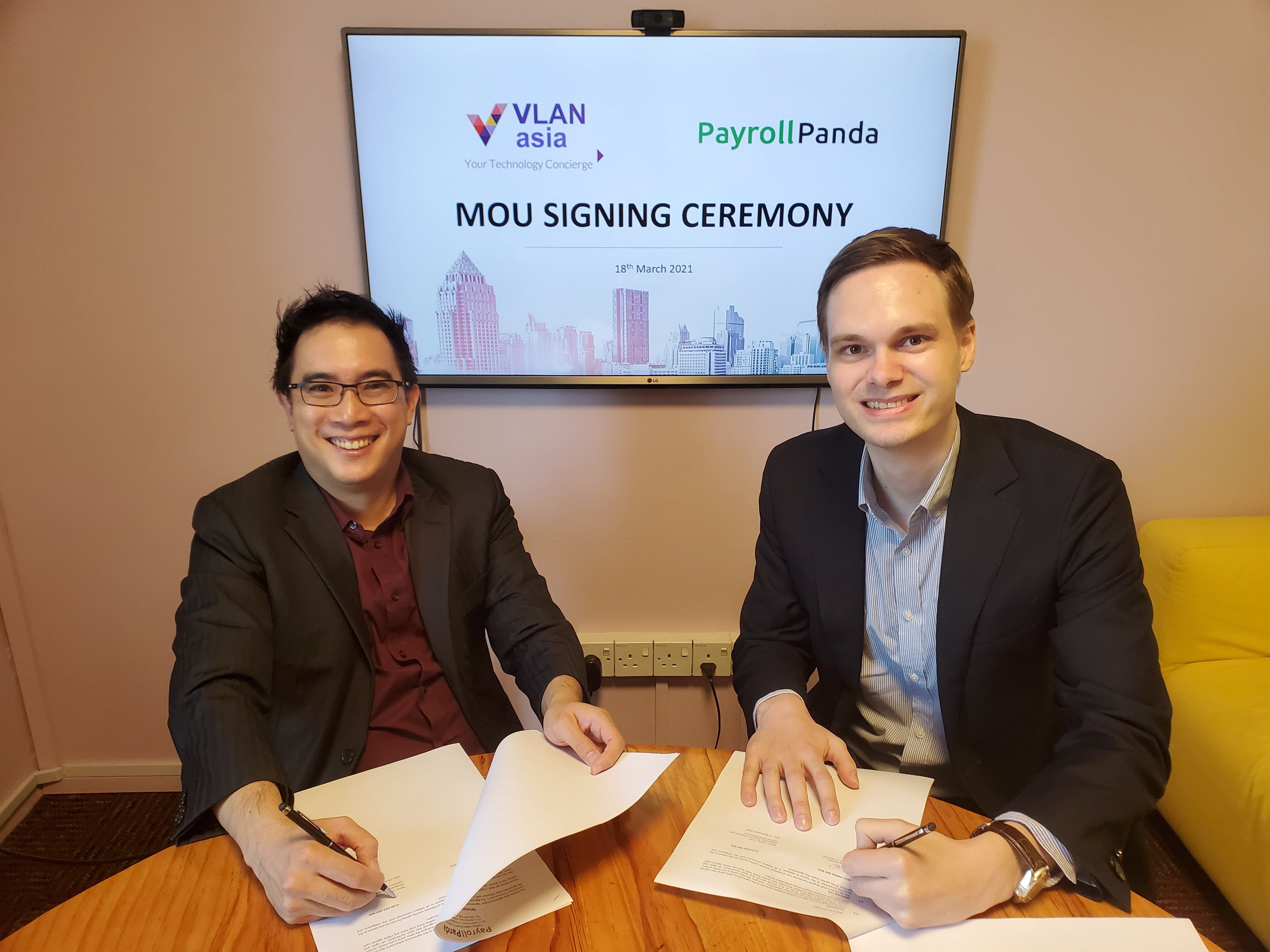 The Memorandum of Understanding (MoU) signing ceremony between Vlan Asia and Payroll Panda took place on March 18, 2021. The major thrust of the MoU is to solidify the relationship between both companies and enhance mutually beneficial cooperation.
Vlan Asia is a fast-growing premier technology concierge service helping companies fulfil their business potential with technology. Specialising in solutions such as Azure, Microsoft365, Xero, Zendesk and Hubspot, Vlan Asia is a leading Cloud Service Provider, providing online productivity tools, cloud service hosting, managed services, and customized integrated cloud solutions to small and medium enterprises. Payroll Panda is Malaysia's leading online payroll and Human Resource (HR) software that allow businesses to manage payroll at ease.
Vlan Asia will leverage on Payroll Panda's expertise and payroll systems to help companies digitalise the payroll process their organisation. Payroll Panda in turn will rely on Vlan Asia to further enhance their customer capabilities with value added services and other Cloud Solutions. Vlan Asia will also assist Payroll Panda customers to apply for government digitalisation grants to kickstart their digital transformation journey.
Experience the digital payroll system with Payroll Panda today!