MoU signing ceremony between Vlan Asia and CTAPPS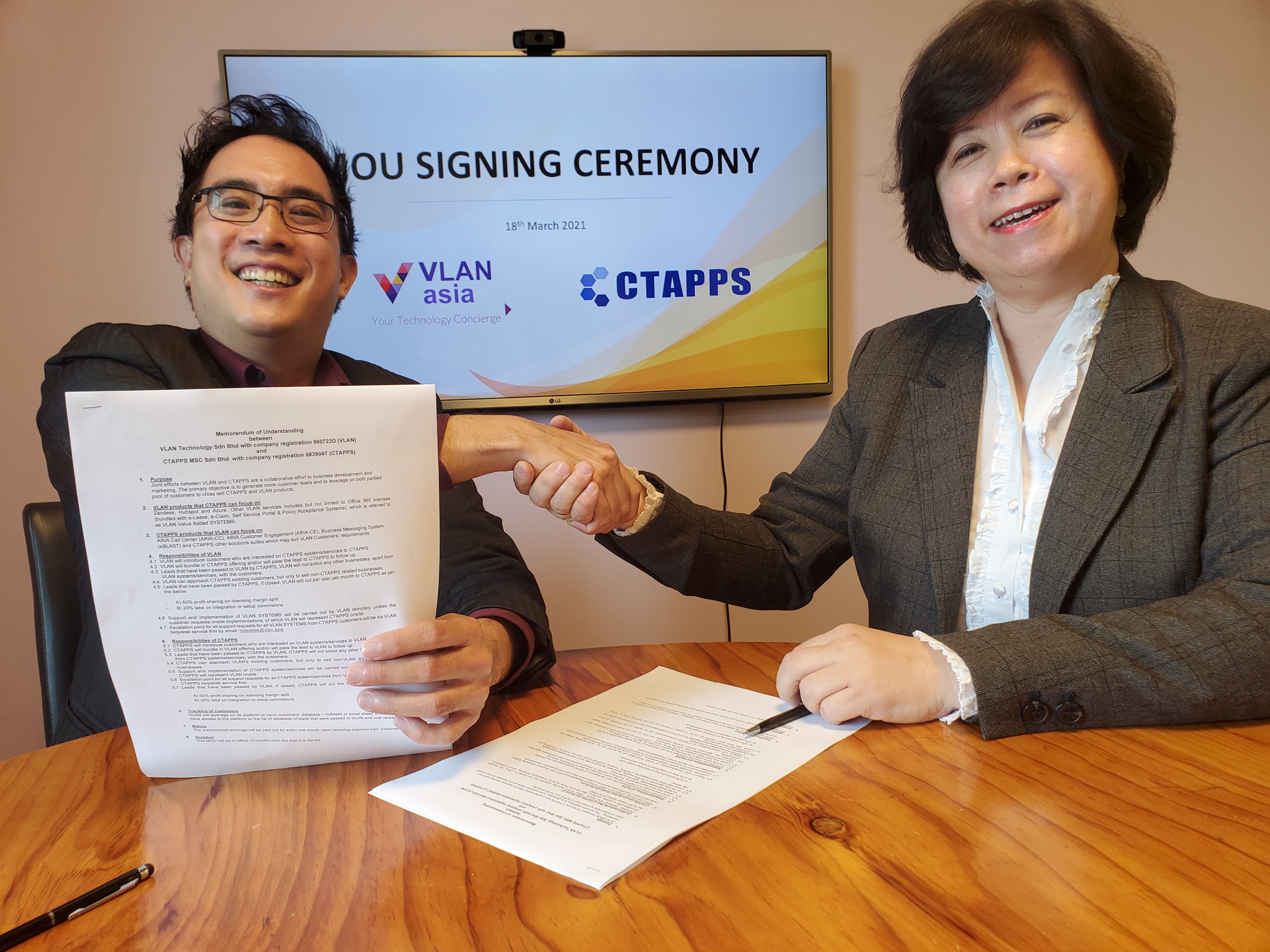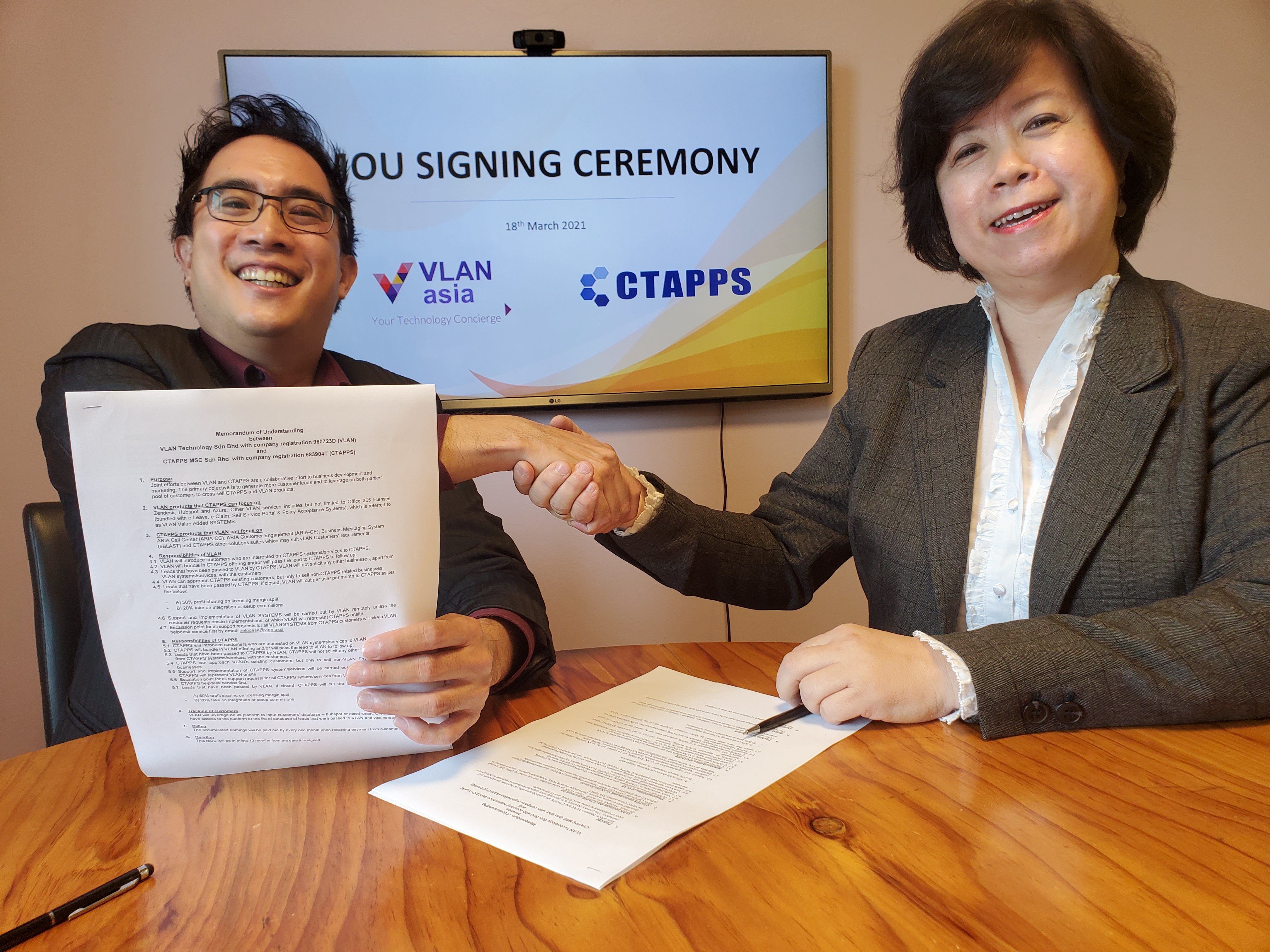 We are pleased to announce the signing of a Memorandum of Understanding (MoU) between Vlan Asia and CTAPPS on March 18, 2021. The MoU reinforces the positive synergy between both partners to help businesses to achieve greater growth and success.
Vlan Asia is a fast-growing premier technology concierge service helping companies fulfil their business potential with technology. Specializing in Cloud solutions such as Zendesk and Hubspot, Vlan Asia is primed to be a leading playing in the Customer Experience and Engagement sector. As the pioneer in the communications industry, CTAPPS focuses on integrating telecommunication solutions for businesses and enhance customers engagement.
The collaboration enhances the products and services offered by both Vlan Asia and CTApps to accelerate digitalisation efforts with technologies such as Customer Relationship Management (CRM) solutions integrated with telephony and communications elements. The aims to offer a complete customer engagement solution with functional technologies to expand the reach of both companies.
We hope to be able to work with more partners in the future to further strengthen our offerings and brand position. At Vlan Asia we always strive to for future growth and we love to see growth in all our partners as we work towards a better future.