Modern high productivity workforce, prevention is better than cure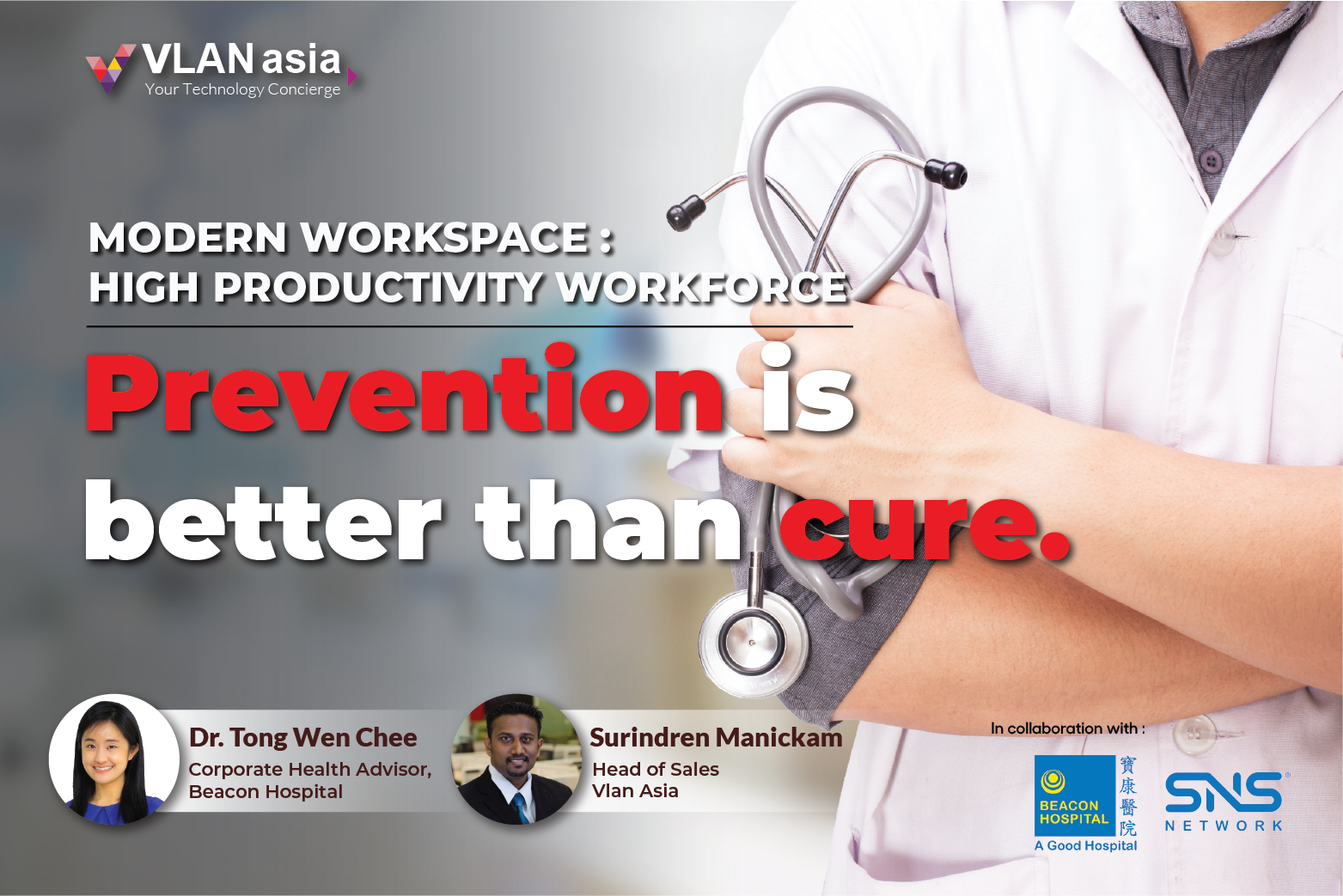 Modern Workspace: High productivity workforce, prevention is better than cure
As important as it is to ensure employee's physical well-being, securing workplace mental health is equally essential in every organisation. This webinar has state how creating a healthy workplace is important in reducing absenteeism and increasing productivity in the long run.
Dr. Tong Wen Chee from Beacon Hospital has shared with us on how to monitor the well-being of your workers at all times as prevention is better than cure. Even at an early age, certain illnesses may unexpectedly arise due to various factors. By addressing workplace mental health issues early in time, employers can minimise certain risks to the businesses and reduce health care costs for employees. Additionally, this webinar has covered corporate health packages for various business of all sizes for their employee's well-being.
Dr. Tong Wen Chee has also covered the impact of technology in health care industry where they adopted and practiced digitalisation by upgrading their contact system as well as trying to scale faster to meet pandemic situation through emails and WhatsApp enquiries.
Find out more about Beacon Hospital and the services they provide.