Retail Digitalisation Series (Part 1) : Managing your inventory on Mutiple E-commerce Marketplace.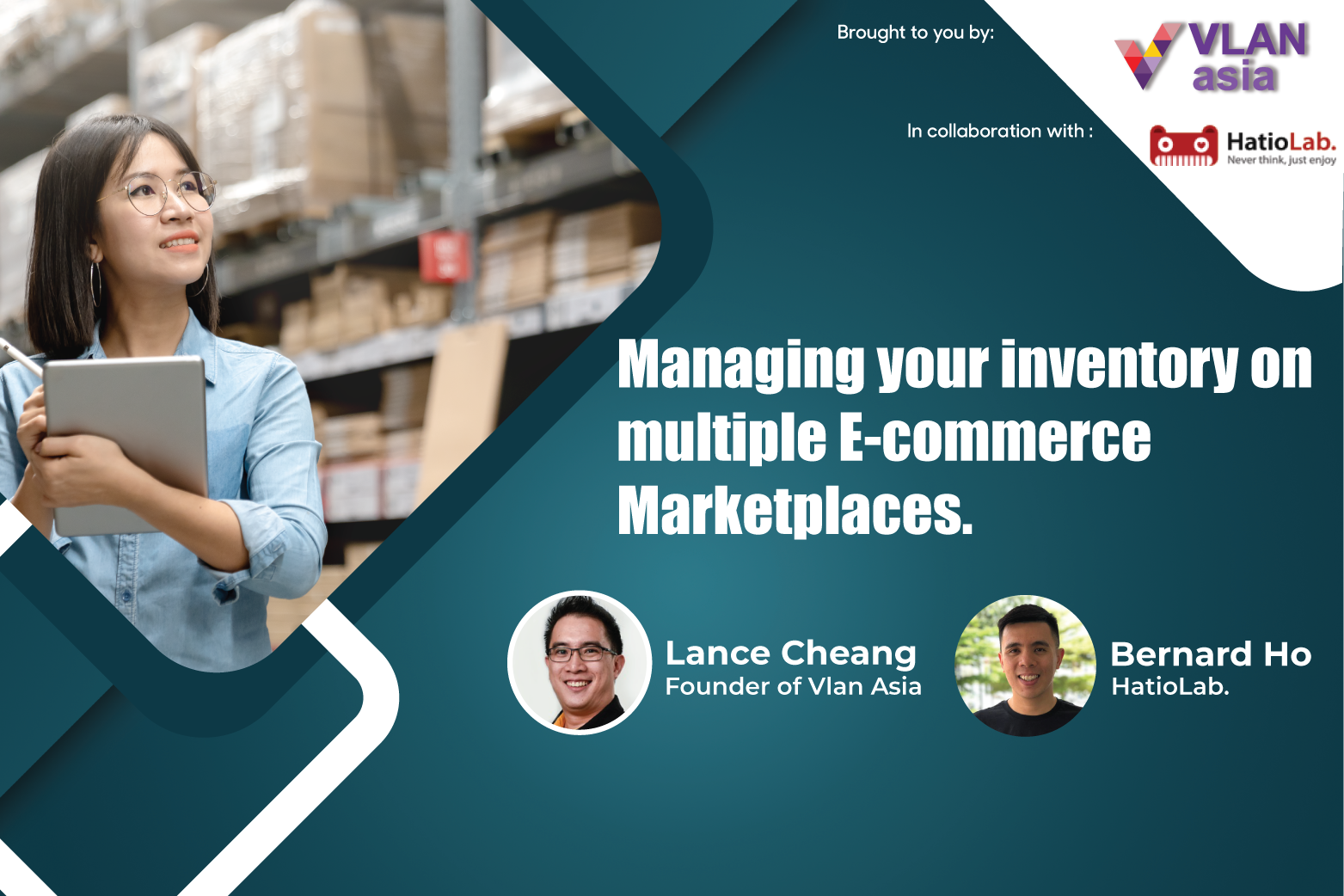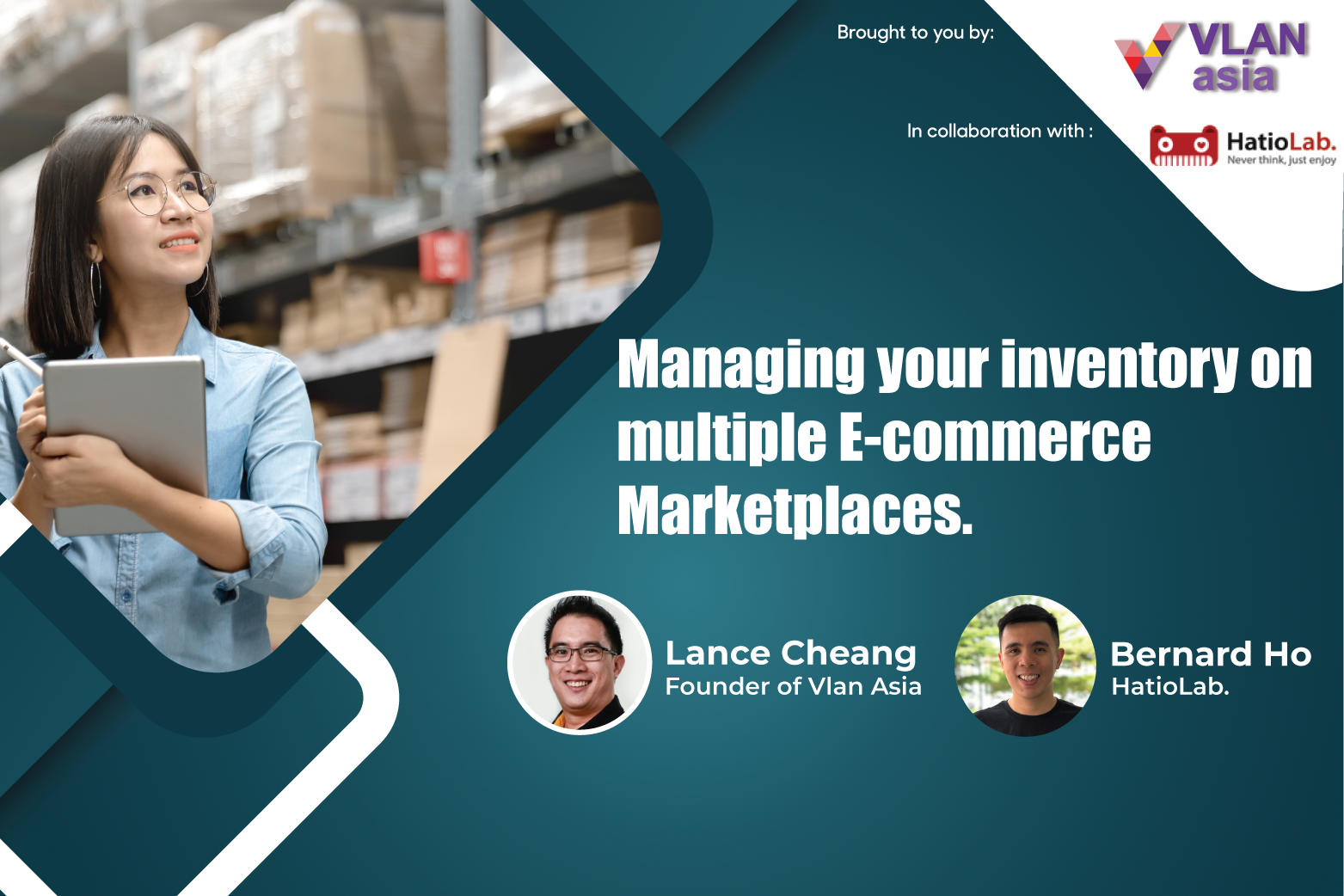 The global pandemic of Covid-19 is without a doubt making 2020 a bad year for the retail industry especially as the Conditional Movement Control Order (CMCO) is prolonged in a few major states of Malaysia. As retail businesses are facing a huge crisis, many are looking for options to transition online, and with technology's aid, the transition can be smoothened throughout.
Digitization is about turning a paper transaction into an online transaction by a single form.
Digitalization is about the change of an entire process or the way you operate. But it doesn't happen overnight. You need to first understand what your process is and what your business is facing before you embark on your digitalization journey.
With the core mission to help local SMEs in Malaysia and Southeast Asia to digitize, Bernard Ho, the Co-Founder of HatioLab has shared about the problems SMEs face nowadays when it comes to adopting technology transformation and his thoughts on how to move forward from there.
The majority of business leaders are concerned about their company's ability to adopt any new technology mainly due to the fear of the unknown, lack of local support, and increasing demand for e-commerce fulfillment capabilities. However, navigating retail operations in the traditional way during this pandemic is no longer sustainable. Many retail business owners have realized this and therefore are looking for opportunities to change their landscape and transform their business by moving online.
Challenge 1: Visibility to inventory
It is always a positive move to diverse into multiple sales channels via off or online. Especially as CMCO is reinforced lately, people are now going out lesser and in fact, more demands are coming in from e-commerce platforms. The problem is the consolidation of inventory. If you are not tech-enabled, retail players usually will have to handle this scenario by pen and paper. Manual consolidation requires a lot of time as you log in and log out multiple times every day across all marketplaces to update the stock amount.
Challenge 2: Returned goods
Not only that the cost of these returned goods to online retailers is substantial, the return's logistics and managing the returned goods itself are also huge complications to the business. Imagine that all your systems from warehouse, accounting, retail, and online marketplaces are not connected or integrated, the process flow of returning goods can be very complicated and time-consuming.
How HatioLab can help you?
HatioLab powers up the retail players digitally. Started as a warehouse management company, they have also pivoted into logistics operating systems that are cloud-based and integratable, also known as API ready. It is capable to integrate with major marketplaces, your Point of Sale (POS) system, back office, and supply chain side, so you can plan end-to-end with all information being centralized and flow into a single back-end point of reference hub for your day to day operations. This could prevent you from overselling too.
Having said that, their warehouse management software also plays a huge role in this. Being significantly different from other warehouse management software, it handles, monitors, and tracks your stocks to returns logistics too. May it be your inbound goods, outbound stocks, value-added services, Pick Pack Ship processes, or e-commerce integration, everything can be managed under the same software to optimize your workflows.
The first step in your digital transformation journey
Leadership comes first. Never look into the software before having a clear understanding of the core of your business. Software and systems do not create magic in your organization's operation automatically. Bernard added that it is crucial to digitize from your core by building and starting the whole supply chain from there. If you are currently running a retail business and want to branch out to join the e-commerce bandwagon, go out and put your products to the marketplaces and create sales first. Explore the problems and understand the real need for why your company has to be tech-enabled before looking into technology solutions to enhance the business.