How to Bake A Business - Webinar Recap with Eat Cake Today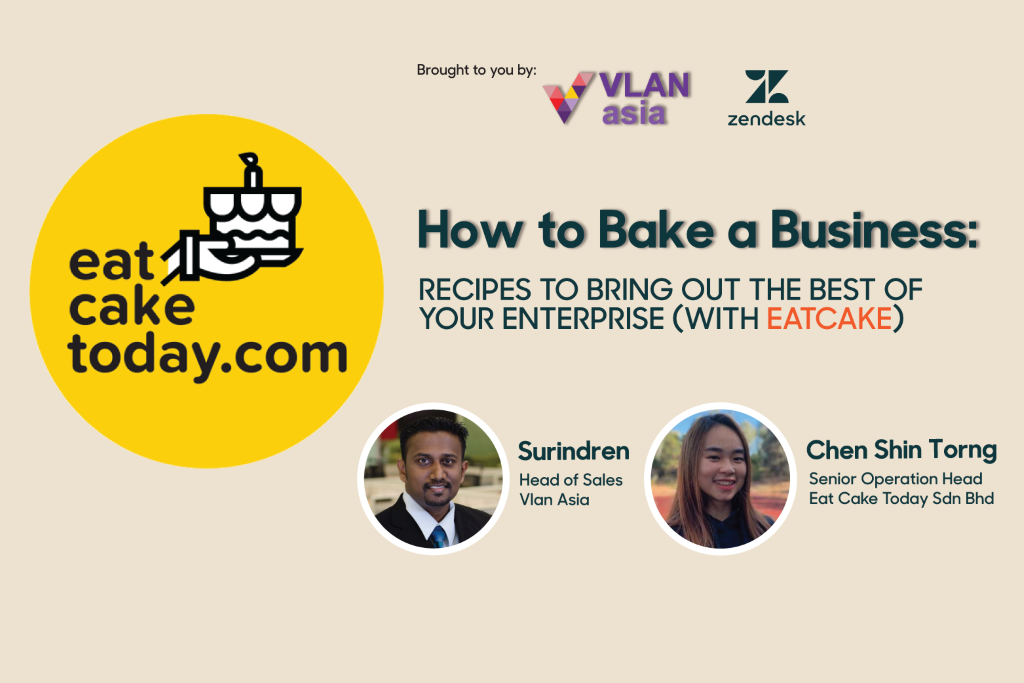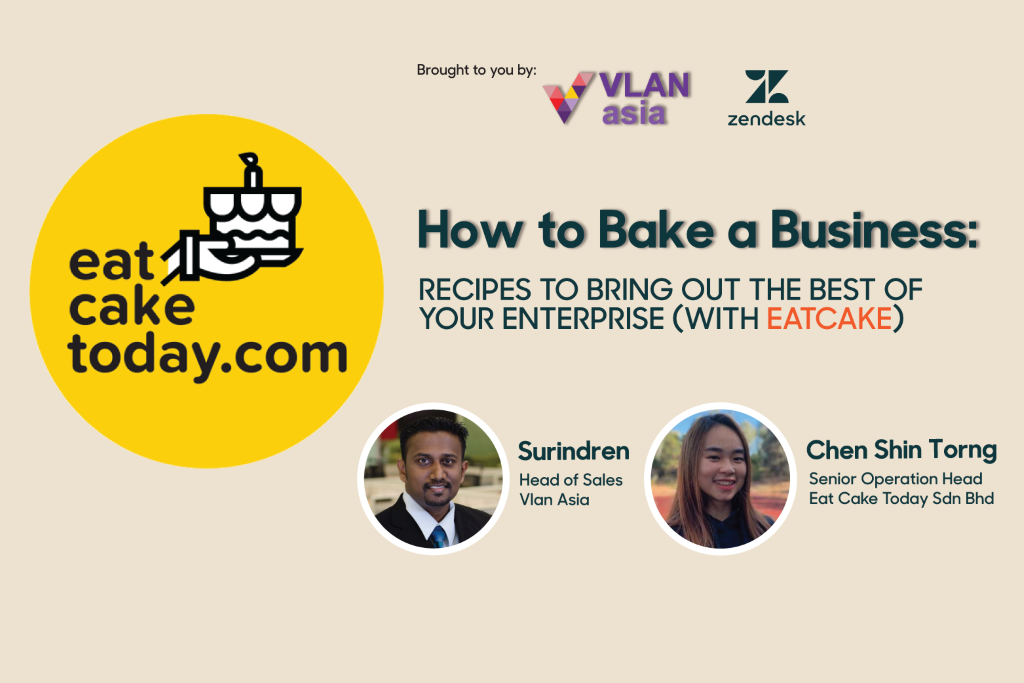 We had the opportunity to sit down for a short chat with the Senior Operation Head of Eat Cake Today, Chen Shin Torng, on how Zendesk has improved their ability to manage suggestions under one interface.
Eat Cake Today was established in 2015 to bridge the gap in the market between consumers and bakers who want to make online purchases of a cake from their favorite baker at a preferred time, as it is difficult to get cakes from traditional bakers directly, often with limited choices to choose from. They manage the selling, marketing, customer service, and more of the products from bakers who have joined their platform. Customers simply log onto their website to place an order by choosing the type of cake, date, and time of delivery preferred as well as location and make payment there and then.
According to Chen, the pandemic season has provided e-commerce sites a thriving opportunity since people are forced to stay at home due to the MCO, hence requiring consumers to acquire their essential goods online. In other words, e-commerce is now turning to an essential service in Malaysia, which is a blessing in disguise for Eat Cake Today as their sales revenue increased since it does not stop anyone from celebrating special occasions at home. Therefore, they have observed a spike in inquiries for delivery around Klang Valley that eventually incurred higher operational costs just to manage this influx.
So, how did Zendesk solve this operational issue? As the Head of Operations, she needed to ensure all operation workflows run smoothly and convenient for her customer service team after stumbling across Zendesk online. She was impressed by how Zendesk streamlines multiple communication channels under one platform, therefore makes operations more manageable and efficient.
Her customer service team merely needs to open Zendesk and easily reply to customers without the need to open many tabs and devices, such as WhatsApp, live chat box, e-mail inbox, and Facebook messenger that are tedious and time-consuming, leaving little room for their laptops to operate optimally as well.
Besides that, their customer service team can now work from anywhere with an internet connection as they do not need to be in the office to be connected to their company and client's server to respond to customer's messages, centralizing their operation on just one dashboard. With WhatsApp integrated into Zendesk, how convenient that has made for customer service to do their job well!
When answering a Q&A from the attendees, she found Zendesk to have an easier integration process that can be executed within half a day as some other providers take longer than that to implement the system. Furthermore, she added that Zendesk has a user friendly and efficient interface which takes minimal on-boarding time for the team to get familiarized with the system.
So, are you already intrigued by what Zendesk can do to streamline your business' communication channels under one easy to use the convenient platform? Contact us now and let us help you with that!