From Bytes to Smiles: Bridging Technology Gap for Malaysian Students
VLAN Asia's Social Impact by Leveraging Technology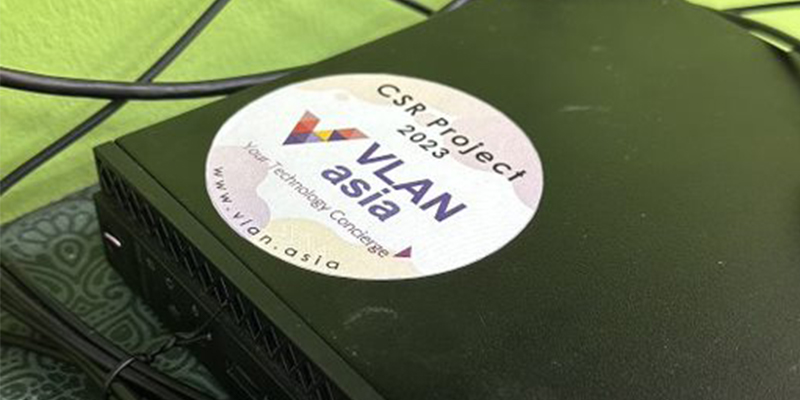 We believe that every student in Malaysia should be digitally equipped to progress with their education. That's why we responded to the urgent need for reliable internet access, updated operating systems, and advanced software for every workstation. On the 30th of June and 6th July, VLAN Asia delivered these solutions as part of our social impact initiative.
About National Tamil School or Sekolah Jenis Kebangsaan Tamil Batu Caves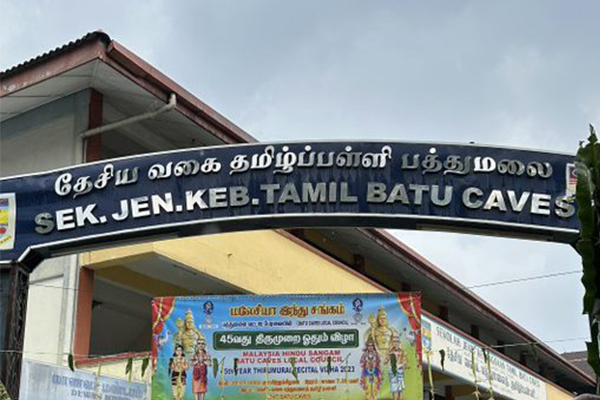 Sekolah Jenis Kebangsaan Tamil or SJK(T) Batu Caves is a national school lated in Gombak, Selangor, Malaysia that offers education in Tamil language. The school is situated near the Batu Caves, a mogote (Type of Karst landform) that has a series of caves and temples dedicated to Murugan, the Hindu god of war.
SJK(T) Batu Caves Challenges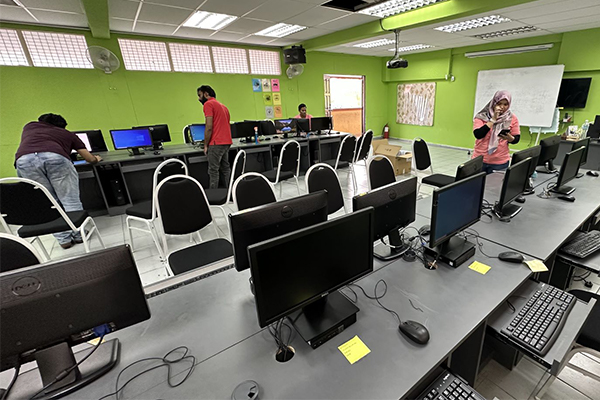 Sekolah Jenis Kebangsaan Tamil or SJK(T) Batu Caves is a national school located in Gombak that offers education in Tamil language. The school had been facing difficulties with its IT infrastructure and facilities, affecting the student's learning experience such as:
Faulty cabling that caused unstable internet connections for various devices.
Workstations were running on outdated Microsoft Windows 7 software which had booting issues.
Unorganised IT rooms and facilities.
How VLAN Asia Transformed Their IT Rooms and Facilities
The team worked hard to upgrade the IT infrastructure and facilities of the school. Some of the improves they made were:
The team upgraded the operating system to fix any bugs, glitches and other issues that were present with their previous operating system.
Upgraded their Microsoft to the latest version of Microsoft software, providing access to new features, tools and capabilities to aid students.
VLAN Asia team fixed and networked cables to ensure reliable internet access for each computer.
Additional volunteers from VLAN Asia came over to enhance and transform the learning environment of the IT rooms which provides a comfortable environment for students to study.
We are grateful to have received this opportunity to serve the students of SJK(T) Batu Caves, who deserve the best education possible. We spent weekends working hard to improve their IT infrastructure and facilities, hoping that our humble contribution will enable them to access more online resources. We have not heard any feedback from the school since then, but we trust that they are satisfied with our work.
Quote from Hareeraja, PIBG Chairman of SJK(T) Batu Caves to VLAN Asia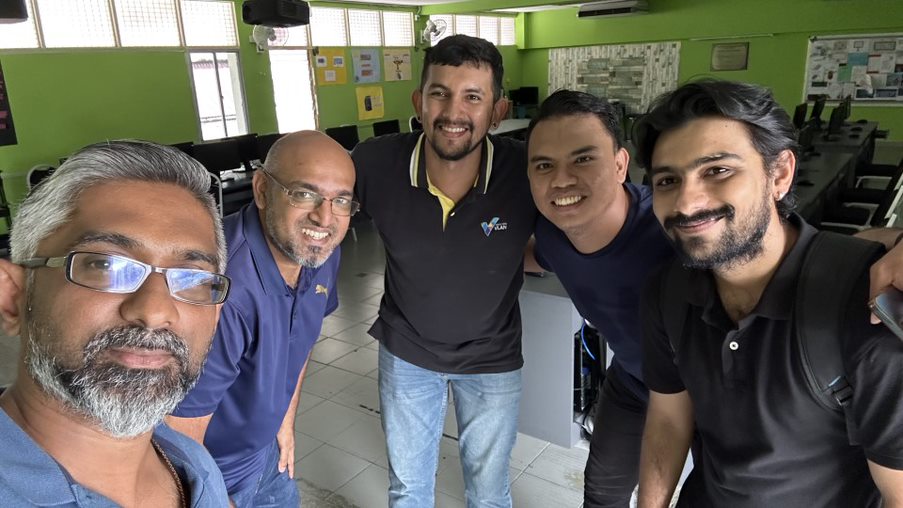 From Left to Right: Prakash Rao (Operations General Manager) PIBG or (PERLEMBAGAAN PERSATUAN IBU BAPA-GURU) Chairman Hareeraja, Udayakumar (Assistant Operations Manager), Adi (Project Lead), Kishan (Senior Support Engineer)
We wanted to take a moment to express my sincere appreciation for the remarkable CSR initiatives undertaken by VLAN Technology Sdn Bhd. Your team's commitment to making a positive impact on our student's ICT journey is very well appreciated and we are truly impressed by the commitment shown by Mr. Udayakumar, Mr. Muhammad Adi, Mr. Kishan Kumar, Mr. Puvaneswaran, Mr. Khalis, Ms. Zulaika who was led by Mr. Prakash Rao Sambamoorthy (Operations General Manager) to ensure our ICT Room fully transformed for a better learning experience.
Your efforts to give back to the community are noble and definitely will inspire many out there. Please know that your efforts are making a real difference for our students and have inspired our students to utilize the facilities for knowledge gaining. Your commitment to CSR serves as a reminder that businesses can be a force for good and play a vital role in shaping a brighter future for everyone.
Once again, thank you for your dedication to CSR and for making a positive impact on our school ICT initiative. I look forward to witnessing the continued growth and success of your initiatives.
Thanking our VLAN Asia Staff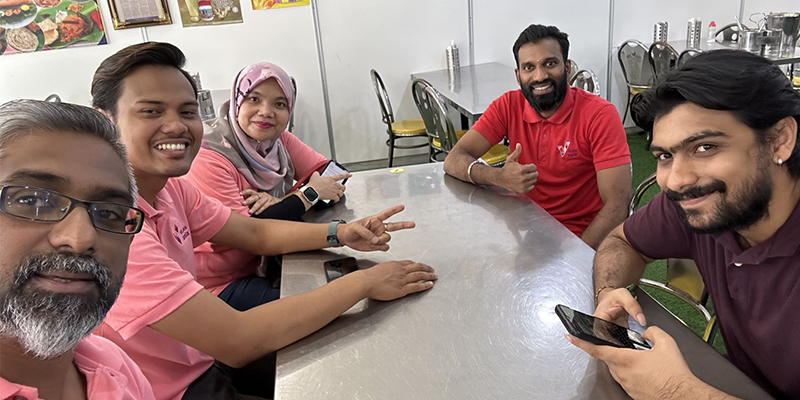 We would like to express our sincere gratitude to all VLAN Asia staff who made this contribution possible. They demonstrated high levels of commitment, professionalism, and competence in enhancing the IT infrastructure and facilities for the students of SJK(T) Batu Caves. This project is a testament to your amazing skills and dedication. We are so grateful for your invaluable contribution.