Can Microsoft Teams help automate Stuff.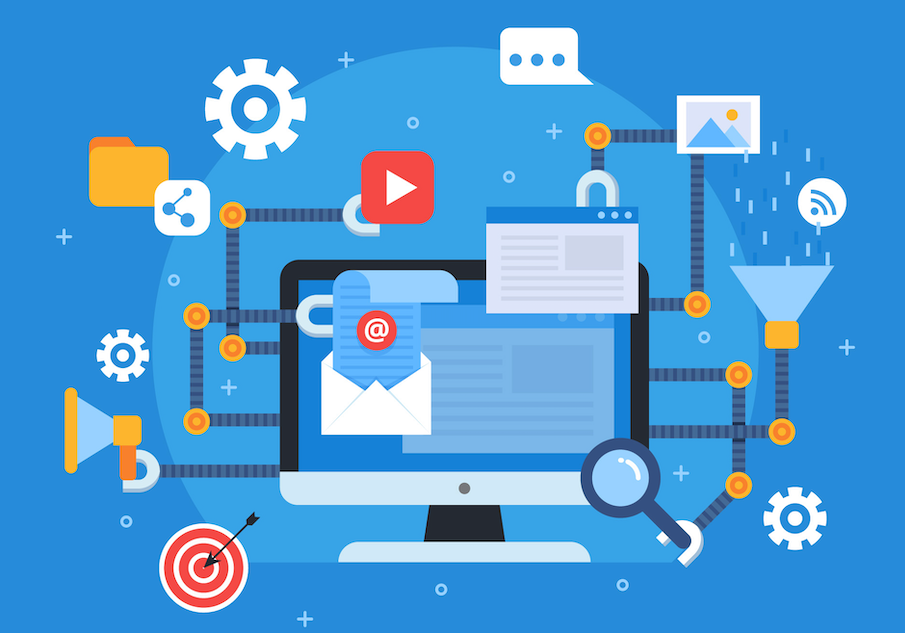 Are you looking for ways to solve business challenges and scale quicker? Business process automation is the new normal. It is an essential strategy for every organization to adopt for rapid business growth by making more informed business decisions. Microsoft Power Automate is a workflow automation system that allows you to easily create automated processes across multiple applications and services with zero coding knowledge. It does not cover only Microsoft Teams but can be applied across 400 platforms including 3rd party applications such as Twitter, Facebook, Google Calendar and Instagram so you do not need to purchase different software to enable automation on every platform itself. In this webinar recap, we will share a few tips to customize and apply some interesting and useful pre-set workflows in Microsoft Teams.
1. Welcoming new members onboard
There's a saying that goes, "you never get a second chance to make a first impression". At times we get to onboard new employees to the company and it is important to make everyone to feel welcomed and comfortable with their new working environment to start a healthy work relationship. By using Power Automate, you can create an automated flow such as notifying the channel group whenever a new team member is added. Instead of just a typical and dull text message in Teams' conversation, you can instruct the bot system to send a welcome card with customized texts to convey your wishes and enhance the onboarding experience.
2. Start approval for new documents and notify via Teams automatically
Many of you might have faced the same issue at work – too many files and documents being shared online while some are unnecessary documents that would confuse your team and affect productivity. Now you can easily resolve this problem by building an automated task flow with your desired approval system. In our live webinar session, we have demonstrated how to pre-set a flow for request approval from your team members whenever a new document is uploaded to SharePoint and notify the team members when the approval is completed. This action can simply improve the team's workflow and efficiency as the person in charge of the task will be notified if the work is being accepted or rejected and amendments can be made soonest possible.
3. Forms responses notify through Teams and email
Microsoft Forms is a simple yet powerful tool in the Microsoft Office suite. Not only it can be used as a digitized online form to gather information and data, it is also generally used to create surveys, polls, quizzes and collect feedbacks. Even for the webinars that we host ourselves, we utilise Microsoft Forms for registration purpose and collecting feedbacks after the webinars. After the forms have been submitted, the next step is to record these information, which could be a tedious process especially when the data is huge. Actions such as posting a message to the respective Team's channel, sending a follow-up email and transferring data from Microsoft Forms to an Excel sheet can be done automatically by enabling a few triggers while customising an automated workflow in Power Automate.
4. SharePoint list approval
Being a document management and data storage system, SharePoint is a cloud-based collaborative platform that manages content and allows document sharing in an organization as it also enables communication between team members. Similar to the customizable configurations for Microsoft Teams, an automated approval system can be created for SharePoint too. For documents that are being uploaded by a team member to the group SharePoint bucket, a simple automation can be pre-set to enable managers to approve or reject the files after reviewing the contents, therefore ensuring the quality of work and contents being shared across the team.
Automation has become a very important element of the business ecosystem and technological transformations eventually help companies to excel and compete more effectively. Microsoft Power Automate is a simple yet all-rounded tool for you to kickstart your business process automations anytime. Talk to us now and give it a try!