MOU signing ceremony between Vlan Asia and Custella.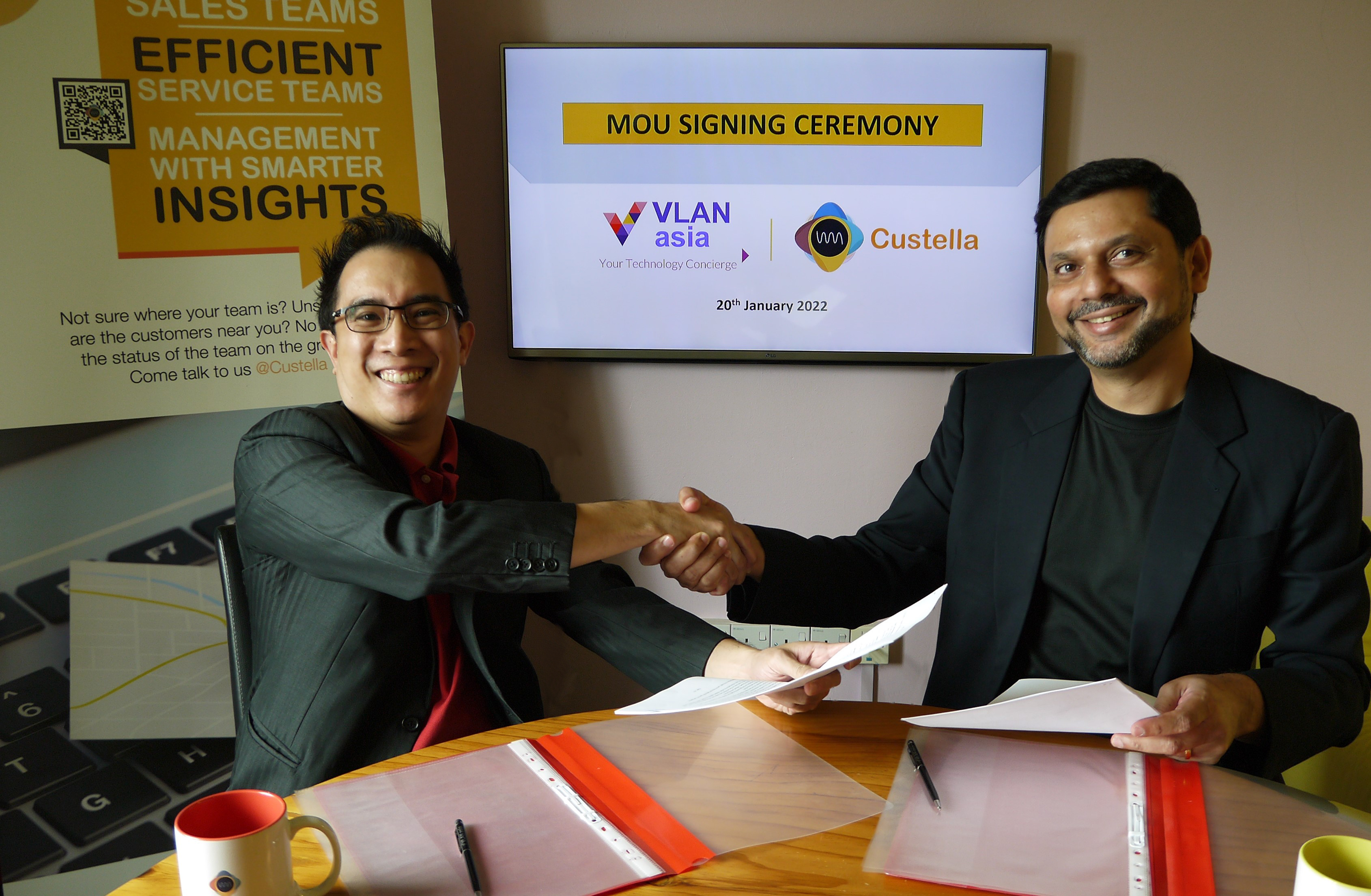 We are pleased to announce the signing of a Memorandum of Understanding (MoU) between Vlan Asia and Custella on January 20, 2022. The MoU reinforces the positive cooperation between both partners to help businesses to achieve greater growth and success.
Vlan Asia is a fast-growing premier technology concierge service helping companies fulfil their business potential with technology. Specialising in Cloud solutions such as Zendesk and HubSpot, Vlan Asia is primed to be a leading playing in the Customer Experience and Engagement sector. Custella supplies innovative technologies and services, they offer scalable solutions for companies of all sizes in the field sales, services and fleet team management system.
The collaboration will complement the products and services offered by both Vlan Asia and Custella to give added value and complete solutions to customers. By having complimentary solutions in the various industry segments and customer base, this partnership will allow both companies to approach the market together in expansion to grow each company's portfolio. The partnership will also allow both companies to serve existing customers better and address the border market locally and regionally.
Want to optimize your field service operations? Get in touch with Custella : https://www.custella.com/field-service